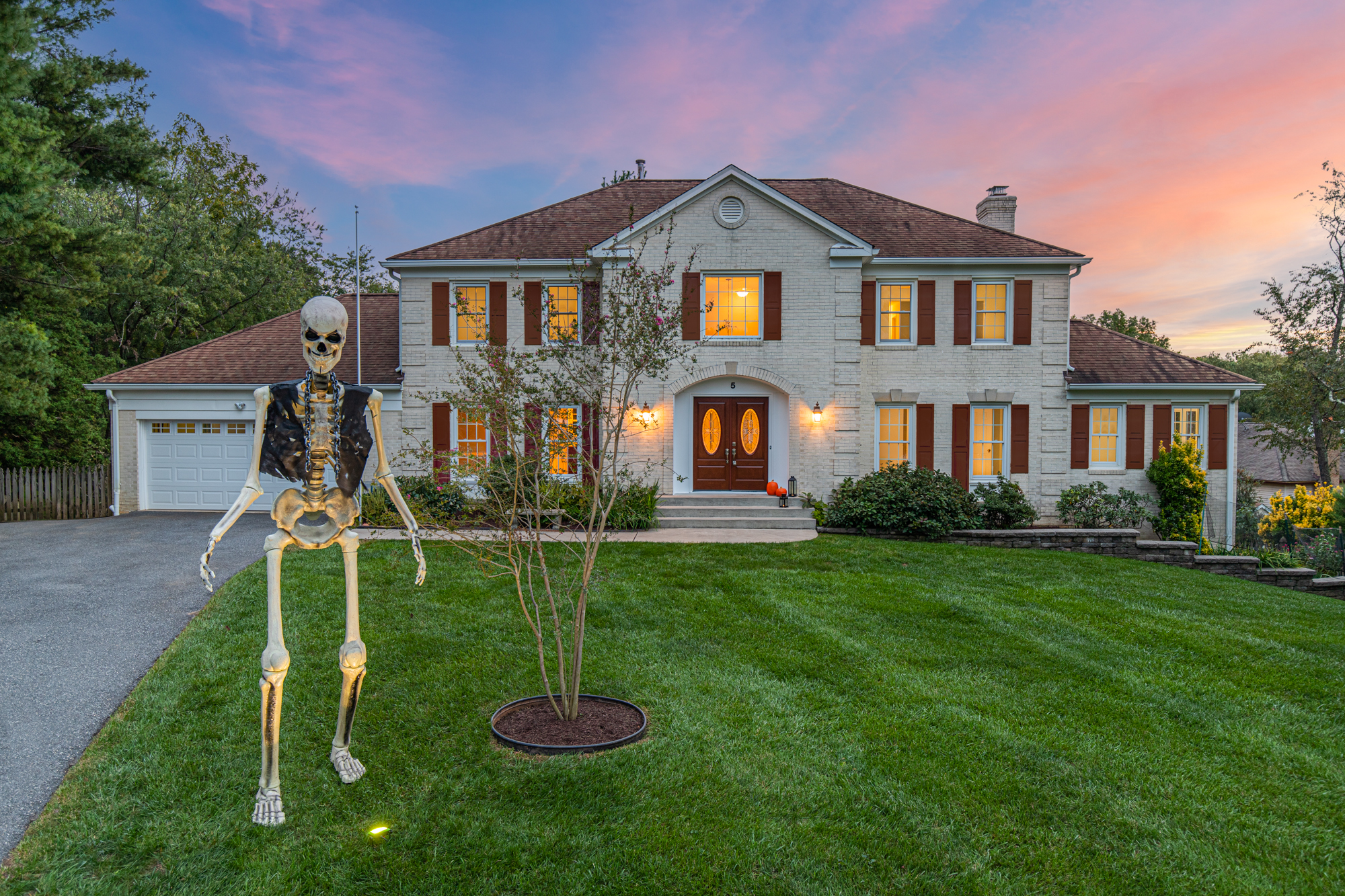 The Skeletons Have Invaded The DMV Again!
Donna Kerr Group has evolved over the years, but one thing has remained constant. Broker/CEO Donna Kerr believes in providing innovative client service above and beyond what is expected, giving the community and her team something to smile about, and having some fun in the process.
This refreshing twist on real estate marketing combines Donna's love of Halloween, 25 skeletons, and an amazingly talented in-house team. While using skeletons to promote real estate may be creative enough for some, our team takes it several steps outside the box and set up hilarious vignettes throughout the expertly transformed Donna Kerr Group listings. You can visit the skeletons that have invaded some of our listings during weekend open houses in October. Potential buyers beware, these will be home tours to remember. No bones about it! Oh, and be sure to follow our listings through the month on our social media for even more Skelly fun!