Three Renovations To Increase Home Value
In the weeks before you put your house on the market, you'll probably devote lots of mental space to this question: What home improvements should I make to prepare my house for sale?
It's not a small issue. You've invested a lot in your house. And you want to get the best possible return on that investment.
Your instincts might push you to tackle the things that have bugged you for years. Maybe you'll want to knock out a wall to expand a bedroom closet. Or add a skylight to brighten a bedroom. Maybe add a deck or patio.
Some of those ideas might work. But after many years of helping sellers get great returns on residential properties in Montgomery County, I can say this: probably not. There are better ways to spend your money.
We'd love to help. If you're contemplating selling your house, even a year from now, we'd be happy to take a look and offer solid ideas on renovations that will pay off most at closing. We can also recommend local contractors who are skilled, dependable and reasonably priced.
In general, when considering renovations that would pay off most in a sale, we think of three:
Kitchen Makeover
Potential buyers make a beeline for the kitchen. Can you blame them? The kitchen is where they spend the most time, not only as a family but when entertaining. We've all noticed that when guests arrive, they seem to congregate in the kitchen.
But here, as with other renovations, it's important to invest wisely. You don't want to overspend. Sinking $50,000 into a kitchen makeover is not going to help your bottom line. On the other hand, you want your kitchen to be, as we say, "trend forward."
What does that mean? I'd say skip the granite countertops. These days, stone is still popular, but quartz is a better investment. I'd also recommend increasing your kitchen storage. Buyers want to minimize clutter, so consider cabinets that extend all the way up the ceiling. Make sure the doors on adjacent cabinets don't knock into each other. Believe me, buyers notice when something isn't functional.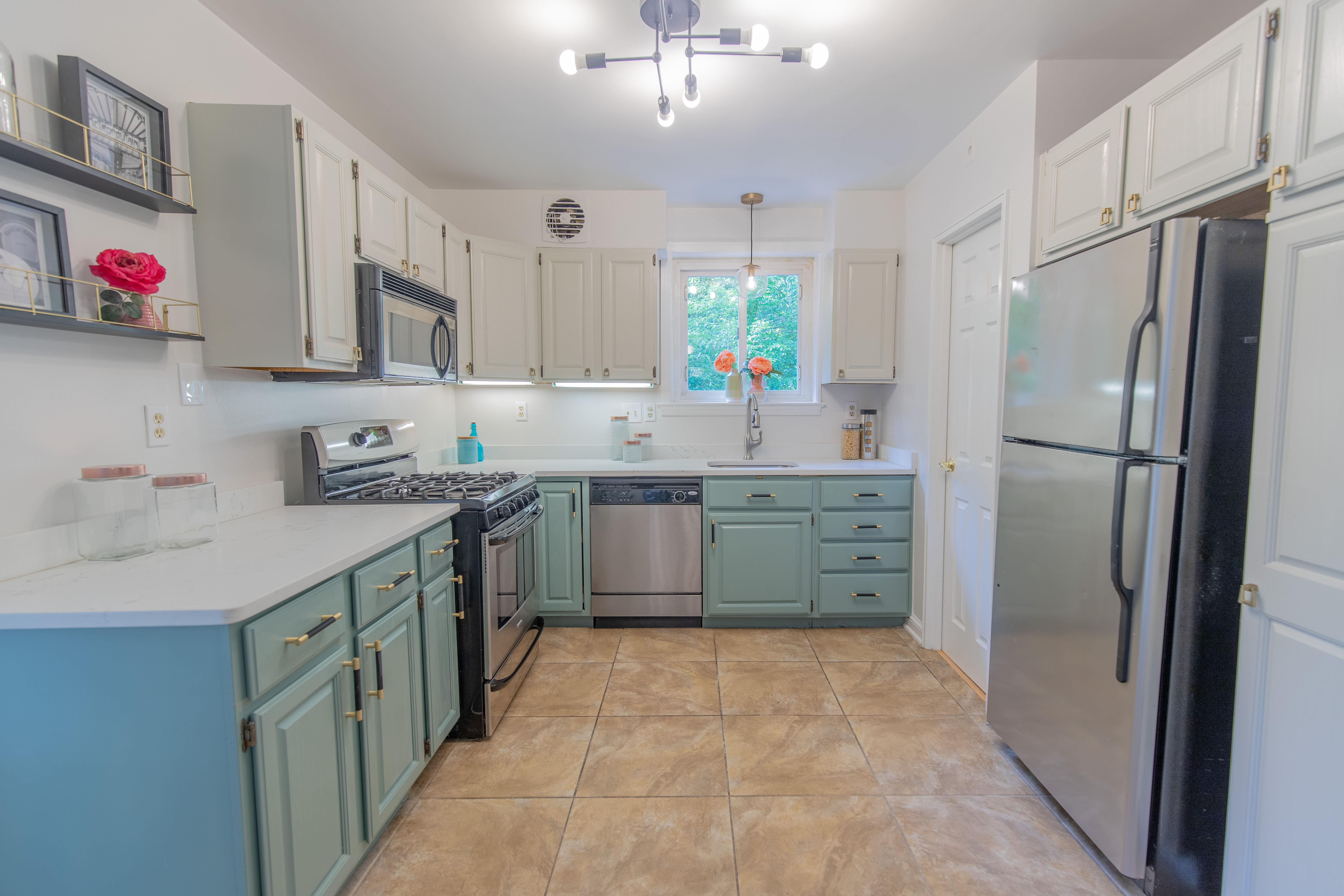 Choosing the best kitchen floor often depends on the décor in adjacent rooms. But, in most cases, it's a good bet to stick with hardwood or vinyl planking, which is extremely durable, especially if you have kids or pets. And if you're replacing appliances, I suggest stainless steel or black over white, which doesn't wear as well.
Speaking of kids … kitchen islands are great if you have the space. Buyers love to imagine themselves cooking while their kids are plunked in stools around the island. But I don't recommend islands with stovetops; buyers often see that as a safety risk.
Bathroom Upgrades
After sizing up the kitchen, lots of buyers head to the bathrooms – particularly the master bath.
And here again, we get it. Nobody wants an outdated bathroom that's crammed or, worse, stained and dingy.
If your bathroom is old, we don't necessarily recommend a complete renovation. That can get very expensive. Often a few modest updates can give a bathroom a needed dose of newfound energy and shine.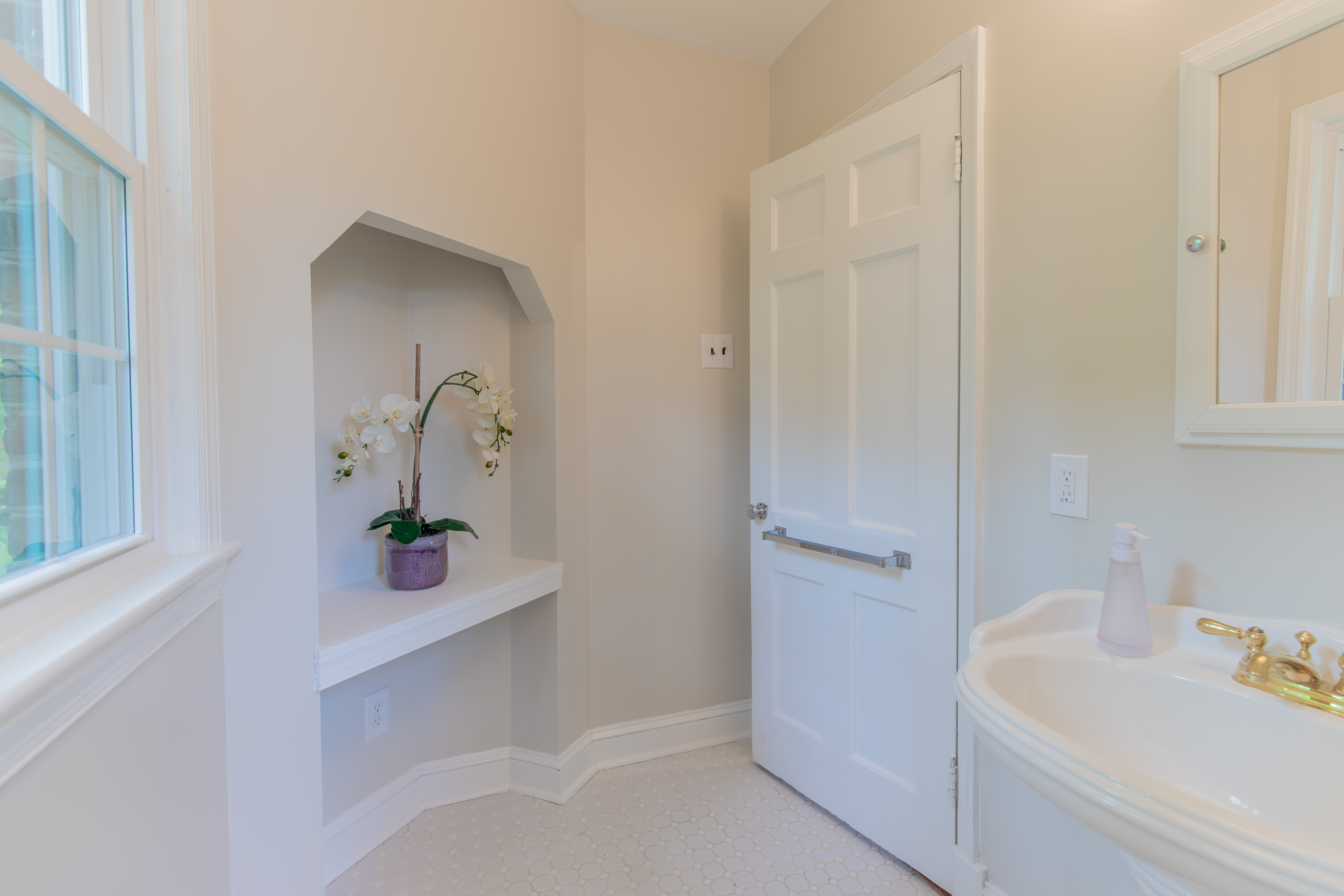 If you have the space, consider adding dual sinks; lots of younger buyers appreciate that feature. Another possible upgrade is treating your shower to new glazing as a way to get rid of dull, stubborn stains. New, modern lighting is also helpful. So are updated fixtures and a new, larger mirror.
None of these improvements are cost-prohibitive. But taken together, they can make a huge difference – and a create a fresh impression for buyers.
Basement Improvements
Last on the list: the space down below. Lots of families, particularly those with kids, are looking for room to play. If your basement is already finished, you probably don't need to worry. A fresh coat of paint, some carpeting and a general clean-up is usually sufficient.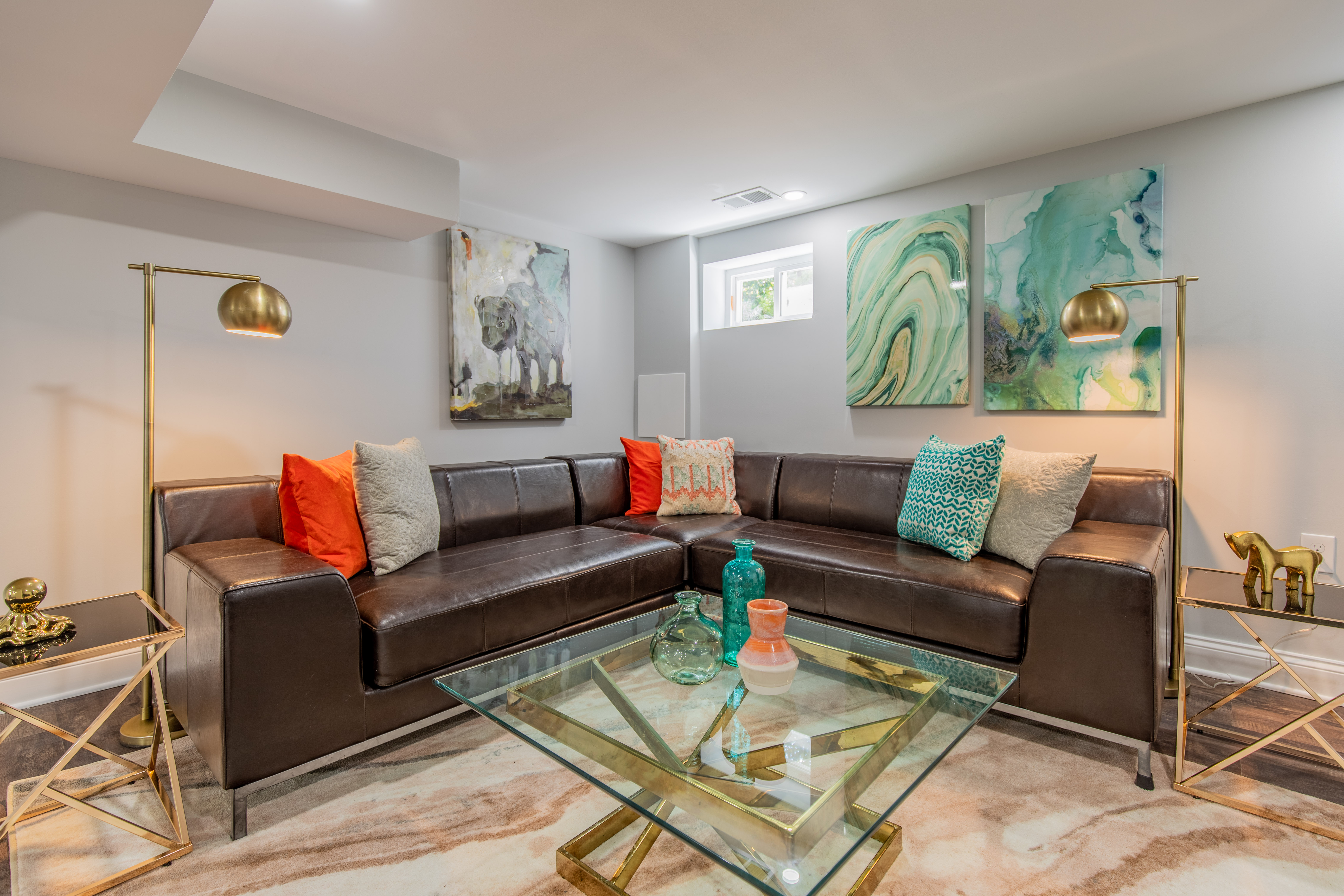 On the other hand, if your basement is nothing but wall studs and a concrete floor, I'd recommend taking steps to make it an actual room. Here again, vinyl plank flooring can work great, and some thoughtfully configured walls can turn a sterile box into a warm den. And there's no need to go nuts with a flat screen TVs or ping-pong table. That's the kind of stuff that buyers love to add themselves.
Bottom Line
Overall, the key is making modest, modern investments to the spaces that matter most. Keep it clean and simple. And leave room for buyers to imagine adding their personal touches. If you'd like to sketch out a plan, call us. We can help make it happen!