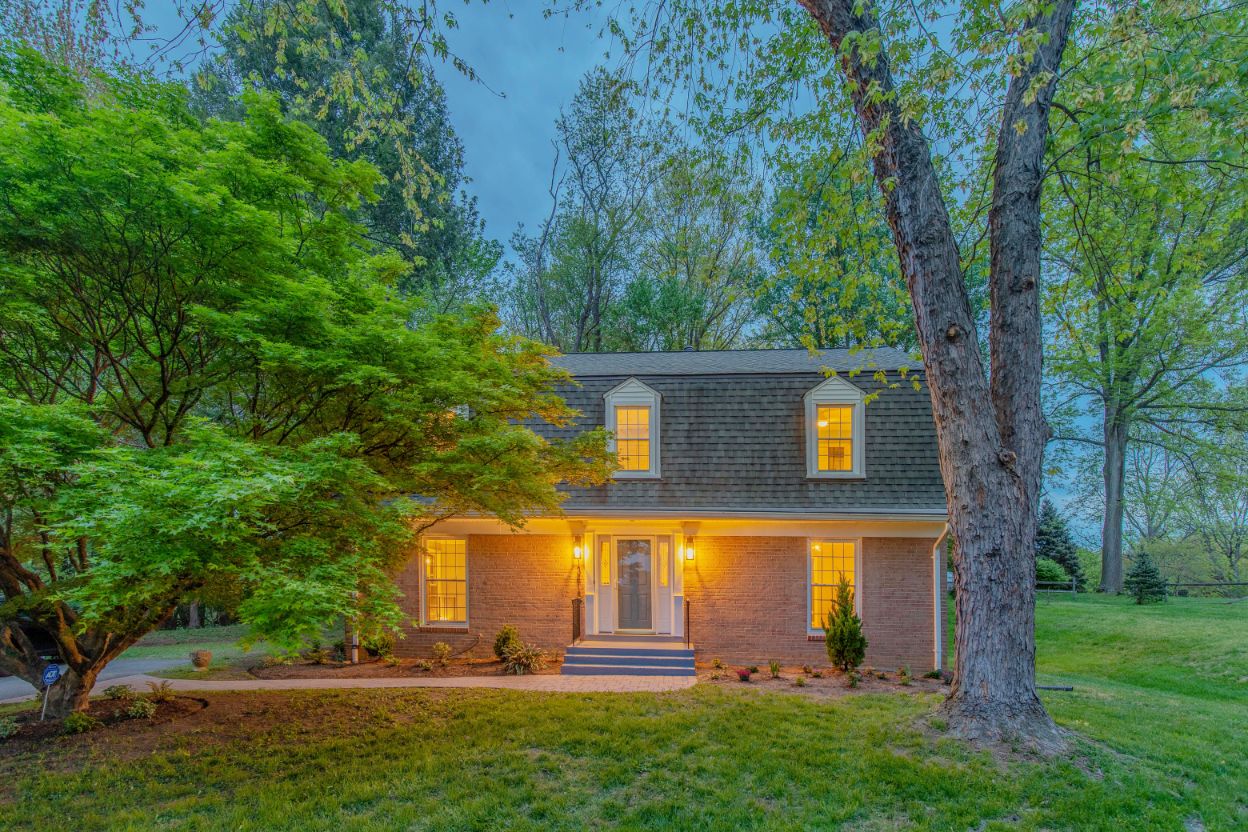 One thing I love about working for the Donna Kerr Group is our unique ability to prepare homes for sale. As many of our clients have learned, investing in the right kind of creative home rehab can be very rewarding.
There are numerous ways to go when it comes to getting your house ready for sale.
One of them is the minimalist approach. In many cases, sellers opt for the basics – a fresh coat of paint, some landscaping to improve the curb appeal, maybe new carpeting in the basement, or upgraded bathroom fixtures.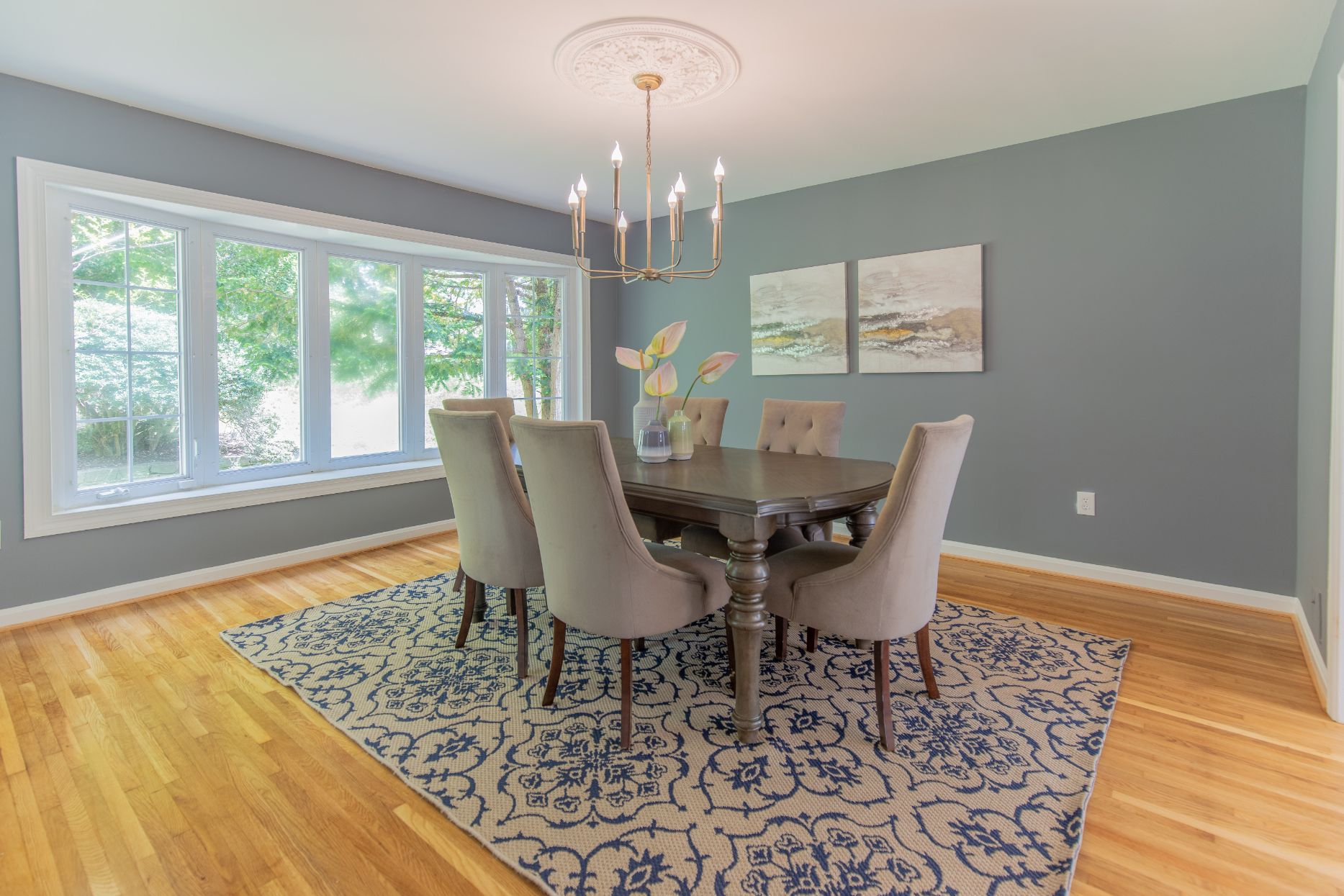 The urge to keep it simple is often understandable. Some sellers are in a hurry. Others would rather think about the home they're buying than the one they're putting on the market. And many are afraid that they won't get back the money they spend on improvements.
But take it from someone who knows: when the circumstances are right, spending up front on substantial improvements can mean a very nice return on your closing day. I'm talking about sale prices bumped up by $150,000 or $200,000.
Not too shabby, right?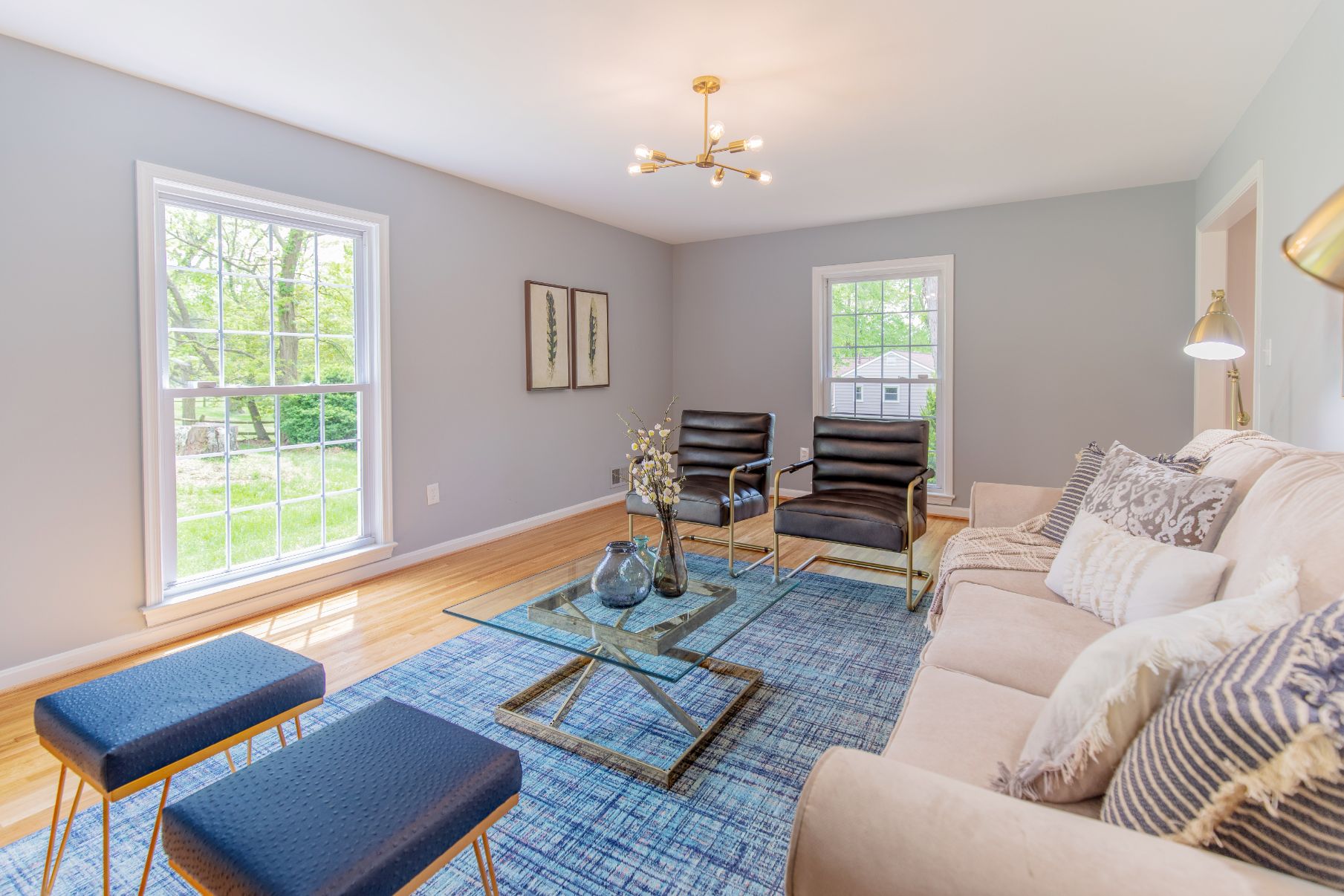 It's rare for a real estate company to employ a full-time designer, but that's been my role at DKG for the past three years. I have a degree in interior design from Moore College of Art in Philadelphia, and imagining the possibilities before homes go on sale has become my passion.
For a prime example of how we can help clients get the absolute most from their properties, consider the case of 13413 Locksley Lane – a 4-bed, 3.5-bath Dutch Colonial in the quiet Sherwood Forest neighborhood of Silver Spring.
Although this home was the true definition of "good bones", nagging details remained in need of attention such as overgrown trees and bushes in the front and back yards, fencing that needed replacement, and inside, 70s-era paneling that left many of the rooms dark. After my initial visit, I left feeling excited to breathe new life into this home!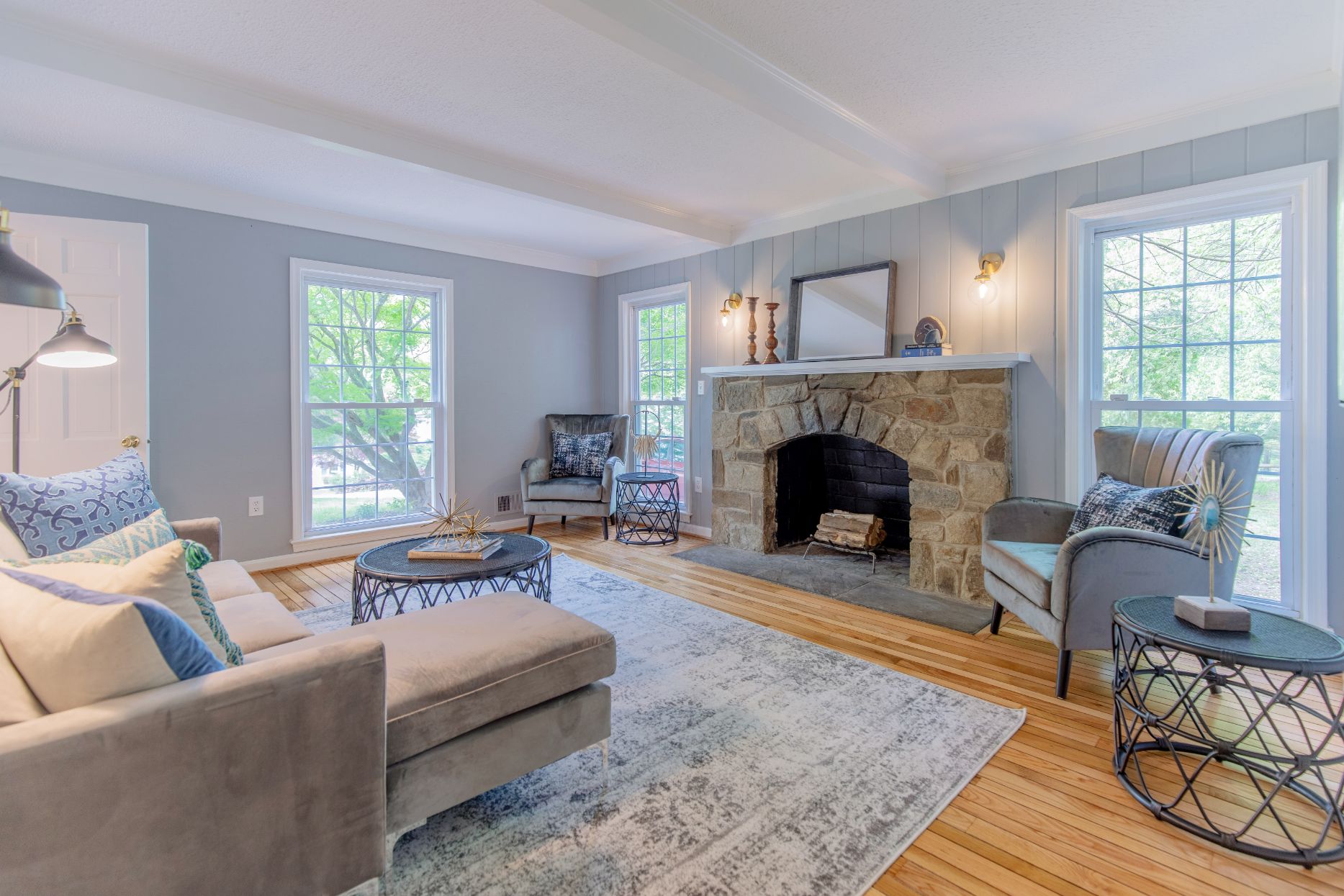 The key to this property – and all properties we put on the market – was stepping back, recognizing the positives, and imagining the possibilities.
Sitting on a rise that was a good distance from the street, the Locksley property was nicely situated on a quiet, cozy spot. The property included several mature shade trees, but the home still had lots of potential to be a bright, spacious, and upbeat place for new owners making a fresh start.
When we considered improvements before the sale, we wanted to make sure our client got back every dime invested and then some. To get a good sense of what we did, check out our video at the end of this post. Here's a taste of what you'll see:
On the first floor, we added cheer by painting the ceiling beams and replacing the paneling. In the basement, we ditched the ceiling tiles for drywall and installed recessed lighting.
We brightened the kitchen with new stainless steel appliances and fixtures on the cabinets. Throughout the house, we redid the wood floors. We also added new ceiling fans where it made sense and upgraded bathrooms with new vanity lights.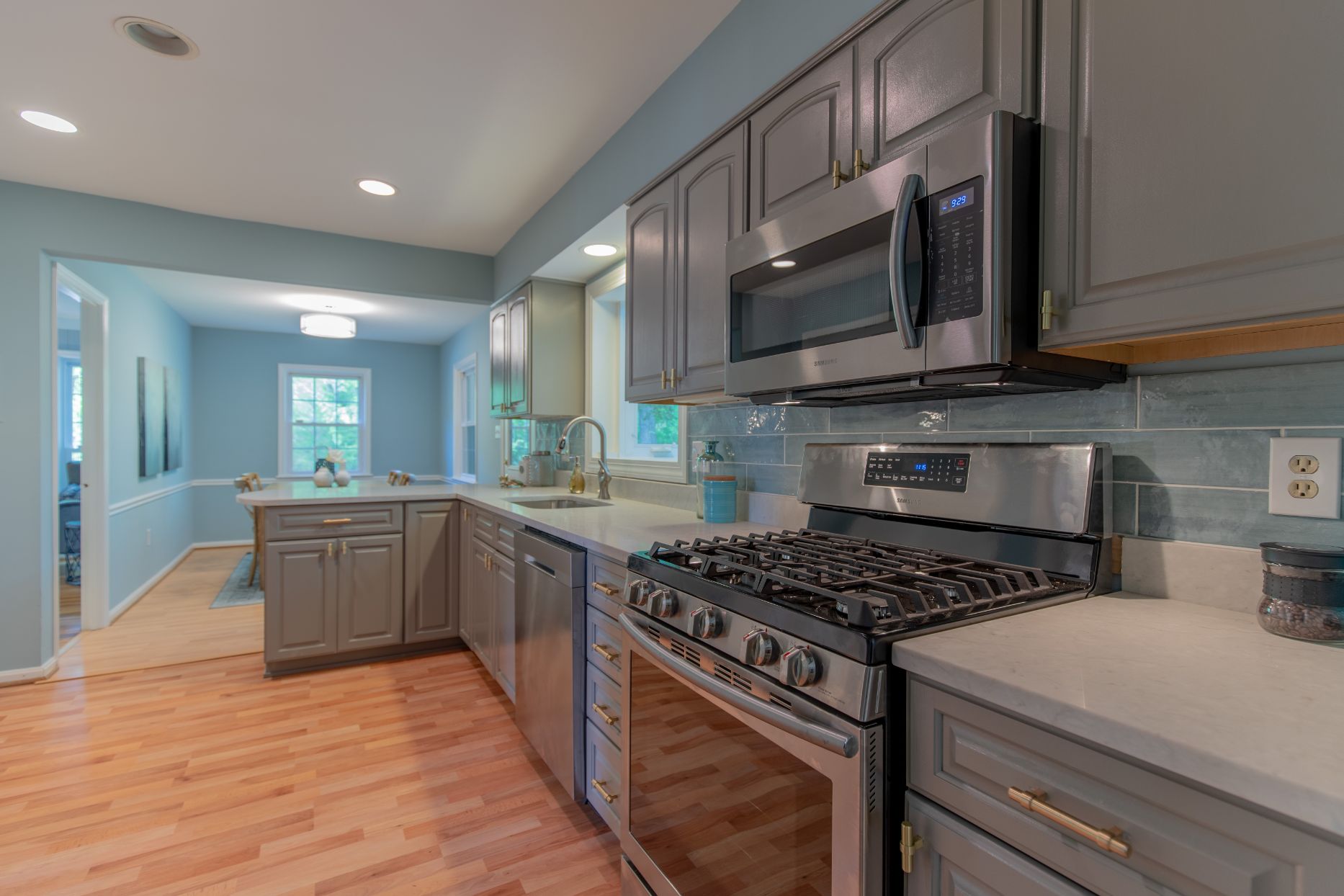 And, of course, fresh paint brightened the walls from top to bottom. In choosing paint and furnishings to stage the house, I was inspired by "Cloudy Skies," a palette of blues and grays that I felt would feel serene but elegant at the same time.
In the end, it was a great home sale success. The seller was happy. The buyer was happy. And that makes us at DKG happy. And now I'm excitedly on to the next!