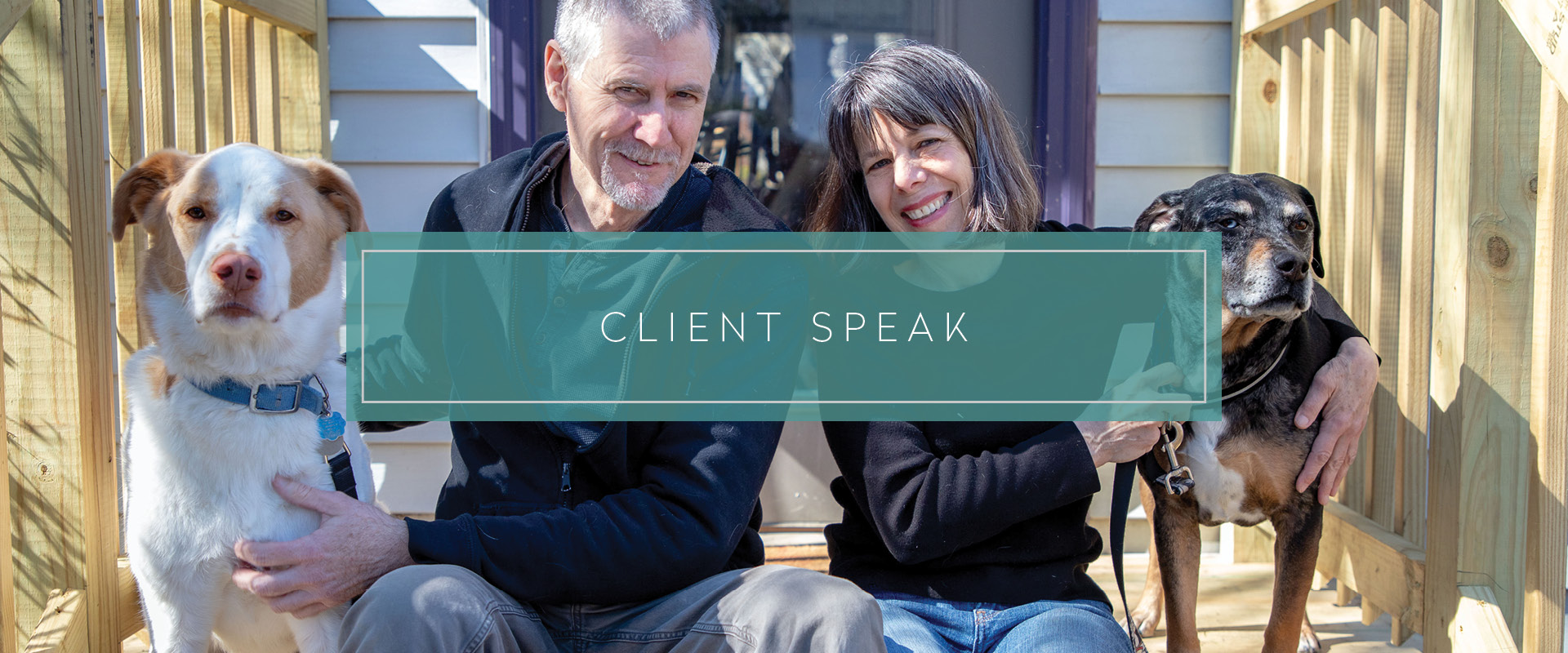 What Our Sellers Are Saying
Client Speak
From the first meeting with Susan and Natalie, we've had nothing but positive experiences with the Donna Kerr Group. Susan's extensive knowledge and calm, steady guidance throughout our process have been invaluable. I highly recommend Susan and the Donna Kerr team to anyone considering a home sale- they are the best!
Seller
We are very experienced real estate investors & have bought and sold probably 100 homes over the last 3 decades...in that, we have worked w/many agents. Susan Kirn is absolutely AMAZING along with her teammate, Natalie Perez, we have NEVER HAD A BETTER EXPERIENCE. Susan's sense of the market, the competition & her guidance were invaluable. And most importantly our home sold within days, with multiple contracts & for full price & probably the highest price for our home type in the immediate neighborhood. Susan knew exactly how to guide us through negotiations & the entire sales process was very stress free. The Donna Kerr group is staffed differently than most agencies, each professional is an expert in their area--the listing agent, the brokers showing open houses, the designers staging the home (at no cost), the closing admin staff--they are a professional well-oiled machine and their clients are well cared for. We are dedicated fans & highly recommend!
Seller
Natalie was fantastic. She was respectful of what worked best for us as the seller. She listened and suggested and her innovative, high energy and thoughtful approach got our home sold over the first weekend for asking price. She was always responsive to us. Working with Natalie was the easiest and most successful experience we've had dealing with any realtor.
Seller
With Natalie, we sold our home in days and at a price much higher than we expected. She was very personable, knowledgeable and easy to work with. She answered all our questions thoroughly, detailed several options for us throughout all stages of the selling process (prepping, staging, marketing, listing, negotiating, etc), and was easily accessible all the way through. Natalie really minimized the stress associated with selling our home and we would absolutely recommend her and the Donna Kerr Group!
Seller
Working with Natalie was a pleasure from start to finish. She was very responsive, knowledgeable and professional in every interaction. Natalie made the difficult process of selling a house easy. I would highly recommend her to anyone!
Seller
Lewis gave us excellent advice regarding preparing our house for the market and pricing. We were under contract at full price within 6 days of going on market. He also was a great buyer's agent. With his guidance, we were able to put in a successful bid in a multi-bid situation. He was at all times pleasant, knowledgeable, professional, and responsive.
Seller
If you are looking for a real estate broker in Montgomery County, Bethesda, Silver Spring, Washington D.C. area, I would strongly encourage you to choose Susan Kirn. I live in California and after calling several agencies in the DC area I was rewarded when Susan answered the phone. Instantly her inviting demeanor let me know that I wanted to work with her. I had been trying to buy a condo for my elderly mother and like I said, I am in California. Susan took my info, the following day met with my mother and within a week we put in an offer and closed on the property 8 weeks later. And my mother had specific wants, top floor, western view, close to shopping. We spent 6 months prior working with another realtor. I knew that the problem was the relator not the market. Susan proved me right! The entire process with Susan was smooth as silk. We had negotiations, inspections, issues with storage and parking and Susan was ever present in dealing with the seller, the sellers agent, vendors, and escrow. It was all pretty much seamless to me but I know she put in a lot of hours researching and negotiating to make it happen. I don't write a lot of recommendations but I feel strongly that if you're in the market for a competent Relator Susan Kirn will exceed your expectations. Look no further!
Seller
We were extremely pleased with the entire experience and services that both Natalie and Susan provided. You were always courteous and professional and respected our preferences considering the pandemic. On top of that, you got our house to sell quickly and for more than we thought was possible. Overall, we couldn't be happier.
Paul & Katie
Thank you so much for helping us sell our home! You guys made a stressful process easy and (almost) worry-free. From start to finish you inspired confidence and provided excellent support and guidance. We feel so fortunate to have found you both and are truly grateful to the entire team at Donna Kerr for helping our family make this long-awaited and much-needed move during this crazy and uncertain time. We wish you both all the best.
Vanessa & Geoff
When it came to sell, rather than re-rent our house, it simply didn't occur to us turn to anyone other than Lewis Temple and DKG. Local knowledge? Lewis and Donna have lived a couple of blocks away in Indian Springs for over ten years now. Process Expertise? Lewis has been mentor and agent in finding 4 well-selected tenants and maximizing our return . He turned this expertise on a dime when we decided to sell. Same spectacular result. Lewis is a relaxed and low-key guy who deftly works with his clients to formulate realistic sales objectives and then turns his market knowledge to finding buyer prospects who will meet them. Backed up by an organization with superb sales support imagery and materials, Lewis easily and smoothly separates the serious buyers from the lookers and then (I guess because I don't watch) works to attach the most serious to the maximum return. He did it time and again when we rented and he has just done it again with the sale. You want the best? Call Lewis & DKG.
Howsted
Susan Kirn
and
Natalie Perez
represented us in the sale of two houses in the past two years. When we decided to move a second time, we didn't hesitate for a minute to reach out to them to sell the second house. That was the smartest decision we could have made. During both sales, we leaned on Susan and Natalie to help us every step of the way-- and they always came through. They are smart, experienced, and experts at what they do. They gave us sound advice on financials, prepping the houses for sale, and dealing with troublesome issues. Donna Kerr Group's staging and marketing services are also top-notch, and Susan and Natalie coordinated all of the moving parts for us. Even with all the above, what made Susan and Natalie truly stand out for us was their attention to customer service. They were a joy to work with: none of our questions were ever too dumb, and none of our requests, unreasonable. They returned our texts, emails, and calls lightning fast, often within minutes. During the stress that selling a house inevitably causes, it was so reassuring to have them on our side -- calming our nerves and guiding us along the way. Our first house sold in less than 3 weeks, and our second one in a few days (with six offers and multiple escalation clauses). Susan and Natalie truly are a superstar team! We hope not to move again soon, but if we were to, we would absolutely turn to them again to work their real estate magic!
Carolyn C
Beyond 2021 presenting an amenable market, our experience with the Donna Kerr Group was unlike any selling experience we have had before. Robin and Susan were detailed about what we could expect from the moment they pitched their services. Robin and Susan really "led" us through the experience. We felt informed, empowered, and assisted throughout the transaction. It was as wonderful and as painless as possible, with tremendous results, from transforming our property and capturing its potential, to getting the entire neighborhood involved in promoting the sale. In the end, we had more offers than we knew what to do with - a completely different experience than what we have ever had before.
Jason & Brooke G
We worked with Jim during the purchase of our new home and the selling of our old home. We followed a recommendation from a friend and were immediately impressed with his knowledge and his manner. He regularly provided updates as we moved through both the buying and selling processes; and was always available (regardless of the time) to answer questions and provide additional context.We always felt like we were a priority for not only Jim, but the entire team at the Donna Kerr Group. Both the buying and selling processes went incredibly smooth and we knew we were at ease knowing we were well represented. While we don't plan on moving from our dream home anytime soon, we know that if needed we can count on the Jim and the Donna Kerr Group to help us!
Aleks & Aurora
Working with DKG was seamless and exceeded expectations from Day 1. Lewis Temple transformed our home on a short timeline and was hands-on in making sure the house was ready for an Open House within 3 weeks. We received over asking and thrilled with the vision they brought in marketing and selling our home.
Melanie S
Natalie
and the rest of the Donna Kerr team made the home sale experience a snap. Can't thank her enough or recommend her more highly. Well worth the cost!
Pamela
Natalie made selling our home easy, fast, and low stress. She knew exactly what we needed to do and how best to do it, and guided us throughout the process. She was fantastic!
Alison