How Budget Solutions Sold A Silver Spring Home In One Week
The sellers at the charming townhouse in Silver Spring's Longmead Crossing had big motivations for listing their home. Wanting to have more space for their parents to move in, they knew they needed a quick sale. Enter, Donna Kerr Group's Debbie Gerald and Susan Kirn who, alongside our in-house design team guided the couple with easy on the wallet updates.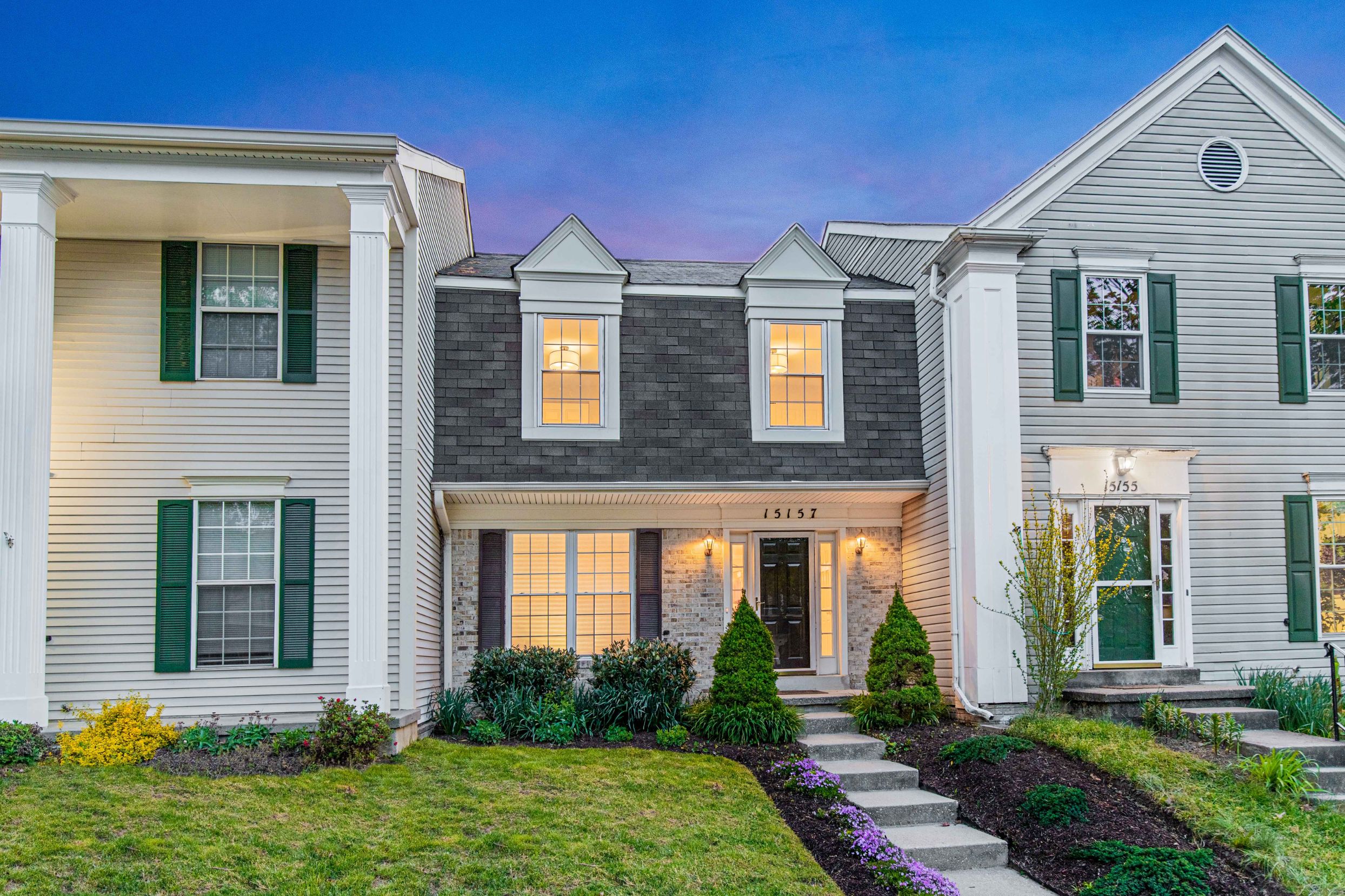 The 20-year old home hadn't seen many refreshes over the last two decades. The team knew that millennial buyers were seeking move-in-ready homes "Mostly everything was original, not exactly what buyers are looking for." says Debbie.
Designer Michelle Cianfrani used light fixtures as a way to elevate the space without breaking the bank. Michelle says to look for unique features with geometrical details for a modern look or classic finishes for something more traditional.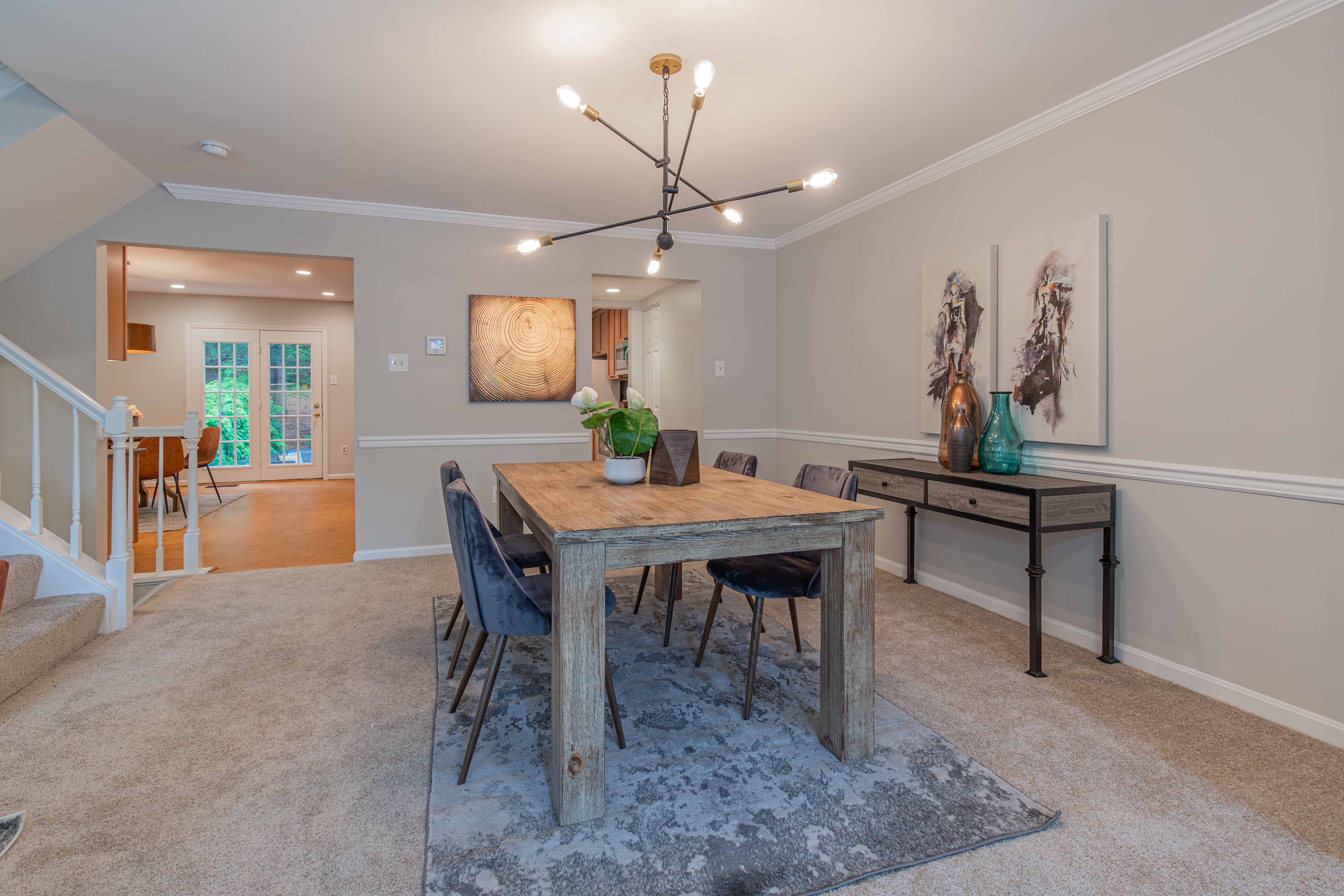 Next, walls got a fresh coat of paint and trim accents. The soothing palette transformed stark walls into ambient backdrops for the complimentary staging DKG's team added later.
Bathrooms got an instant upgrade with funky geometric tile floors and cool grey vanities. Michelle says "Tile is a great way to add pizzazz to space without spending a lot of money. You'd be surprised what a fun flooring choice can do for a bathroom.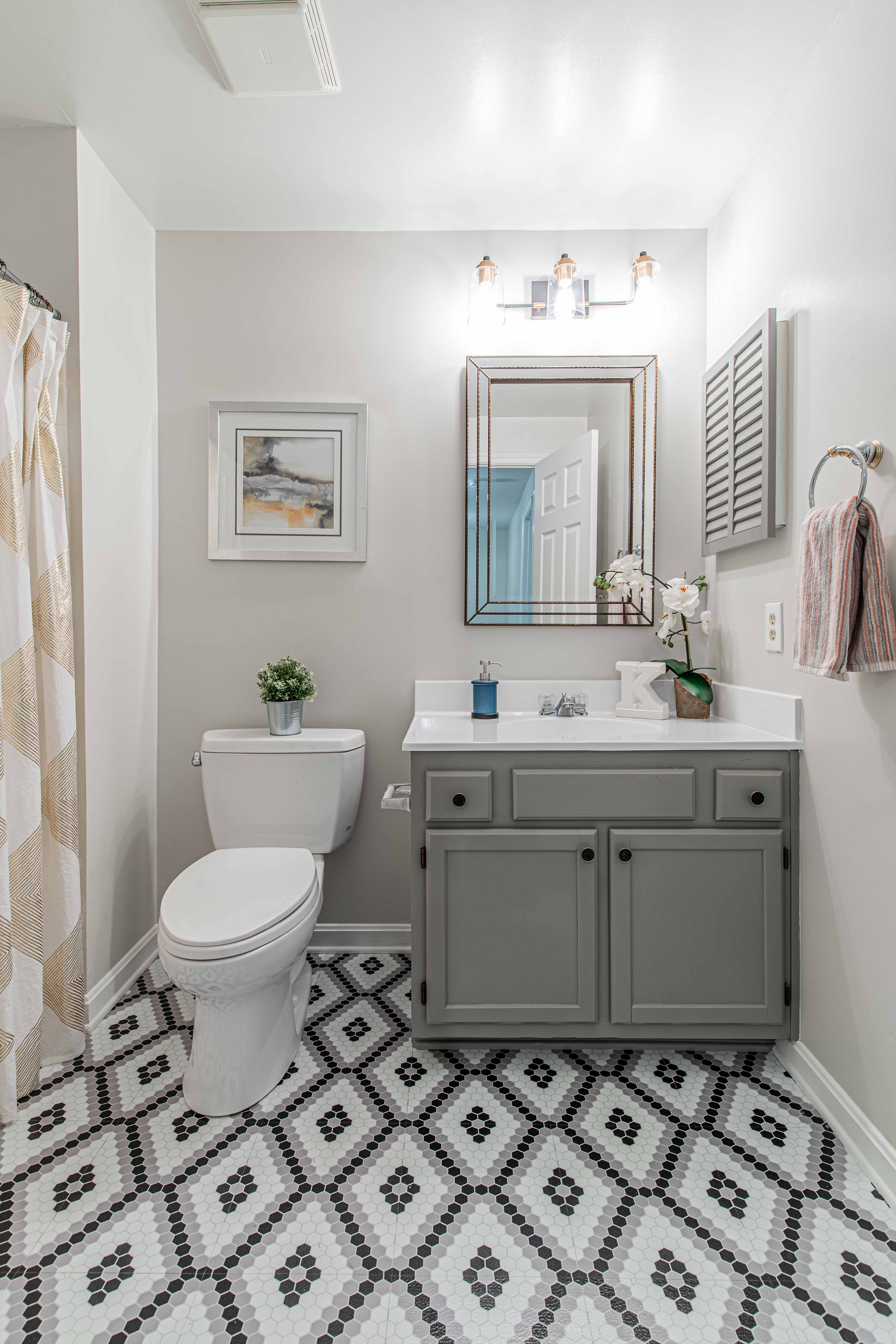 Most impressive? This transformation occurred during the peak of the COVID-19 crisis. " Of course, sellers were nervous and scared. It made us get creative to get the work done while keeping everyone safe and healthy. In the end, strong relationships with our contractors and focused project management made it mostly stress-free for the client" Michelle recalls.
See it in action!
In the midst of a pandemic The Donna Kerr Group provided cost-effective strategies for helping our sellers achieve multiple offers and go under contract in only one week. We can help you too!