You Can Update Your Home This Weekend With These Design Tricks
Posted by Donna Kerr on Friday, July 2, 2021 at 8:22 AM
By Donna Kerr / July 2, 2021
Comment
Fast and Easy Ways to Add the Latest Design Elements to Your DMV Home
When it comes to design, Donna Kerr Group creates home spaces that will resonate with potential buyers. Whether it's preparing your home to sell for top dollar or simply a decor refresh, in-house Lead Designer and transformation magician Michelle Cianfrani discusses some simple ways to add interest.
1. Color Coded Books
"I've been doing this design trick for a while, but I've noticed it really gaining traction lately," Michelle explains. "When I see that a client has a book collection, I often ask them if I can arrange them in our designs. This is a cost-free way to transform a space and it doesn't hurt that it's a fun weekend DIY project!" These small details add up to a space that feels intentional, custom, and inviting.
2. Natural Textures
This natural trend has increased in popularity recently, going from expensive, less used materials to being more approachable and reasonably priced. "The great thing about materials like cane, burlap, and rattan is they add natural texture to a room," Michelle tells our team, "but it also works for almost any area of home decor. It gives dimension without feeling too much like one particular home decor style." While Michelle's personal favorite is black furniture with rattan detailing, you can add this trend to any area of your home. The additional texture creates another layer to design and increases the "Welcome Home" feeling.
3. Modern Wainscoting
Feeling a bit more adventurous? This tip is an easy way to make a statement in your home. Ditch the traditional squares and rectangles like the image below for a more contemporary geometric look. "It's less expensive than people think and it really does make a space feel custom." Michelle explains. Whether it's linear designs, a modern abstract design, or a contemporary pattern through wainscoting, this design trend is just beginning to shine.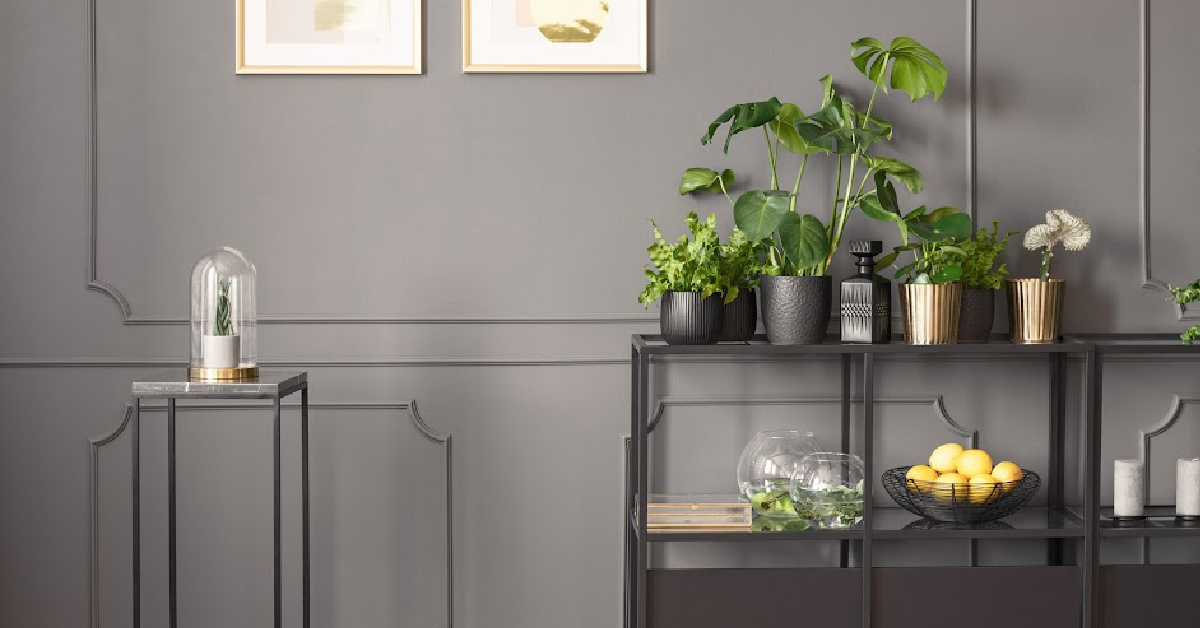 There are no rules to creating a home you love living in that reflects your own personal style. However, when it comes to prepping a home for sale, our team understands exactly what will have the greatest impact on the bottom line. That's why we've developed our proven Signature Listing Process -- a simple, fast, and effective transformation strategy customized for your home and budget that will deliver the greatest return on your sale. Ready to take the next step in the home selling journey? We're ready to help today.

Looking for even more #DesignInspo? Check out one of our recent listing's before-and-after transformations!