Where to Grab A Brew In Silver Spring
Posted by Michelle Cianfrani on Saturday, July 27, 2019 at 1:23 PM
By Michelle Cianfrani / July 27, 2019
Comment
The Perfect Place For A Pint In Silver Spring
Here's a little news that got my attention: there's a new brewery in downtown Silver Spring.
I'm not a big beer drinker, but I enjoy a frosty mug every now and then, and I love what I found recently at the Silver Branch Brewery, the newest brew pub in Silver Spring.
The location, 8401 Colesville Road, is awesome. It's an urban spot, right across from the Silver Spring Transit Center (if you can't walk or take the Metro, I'd recommend parking in the Cameron Street garage and arriving via 2nd Avenue).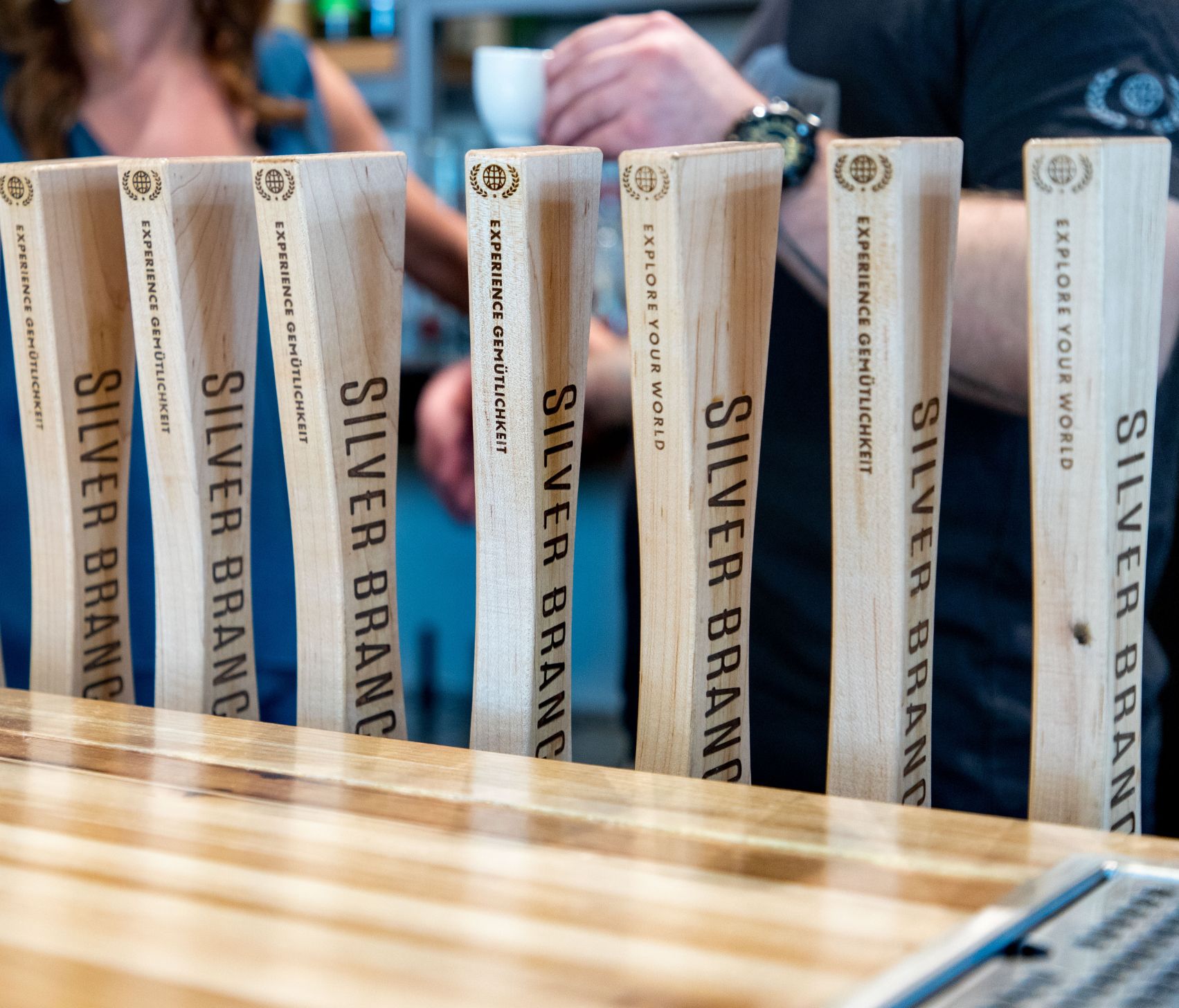 Silver Branch is the creation of a couple of old friends, Brett Robison and Christian Layke. These guys are clearly serious about beer. And they're making a big mark in a part of town that's on the rise.
When I read the beer menu, the product names made me want to try them all (just to be clear, I didn't!). There's temptations such as Ruby Dragon, Glass Castle and the Oracle Speaks. Also Down with the Raj, Quantum Shift and Fashion Killer. Who knows what's next!
And for those who'd rather swirl their libations, there's a nice menu of red and white wines, plus classic cocktails and high-balls. I'm pretty sure I'll be headed back for the Dark 'n Stormy.
As much as I liked the drink menu, though, I think it's the atmosphere that impressed me most. There's plenty of seating outside, and it's fun to watch folks pass by from other businesses on the plaza. Customers can play corn hole, and dogs are welcome – always a big plus for me.
The interior, meanwhile, is the opposite of a dive bar. Big windows, lots of light, blond wood tables and a gorgeous bar. The staff members behind the taps are knowledgeable and, if you're in the mood, ready to chat. Like Brett says: "We love people and the interactions that go with the beer. Some of my fondest memories in life are oftentimes over a shared pint with a good friend of mine. "
P.S. Silver Branch will be serving some test brews at the Sept. 22 Nuclear-Free Beerfest in Takoma Park. Sounds like another great reason to visit Takoma!
Guess what? Our friends at Silver Branch are giving DKG Living readers a special treat, a free pint or flight of 4! Simply click here to submit your info and gain access to your code.