The Skellie's Grand Red-Carpet Finale!
Posted by Donna Kerr on Thursday, October 29, 2020 at 6:18 PM
By Donna Kerr / October 29, 2020
Comment
Celebrate The Skellies After Their Whirlwind Home Tour
Skellie's Grand Red-Carpet Finale!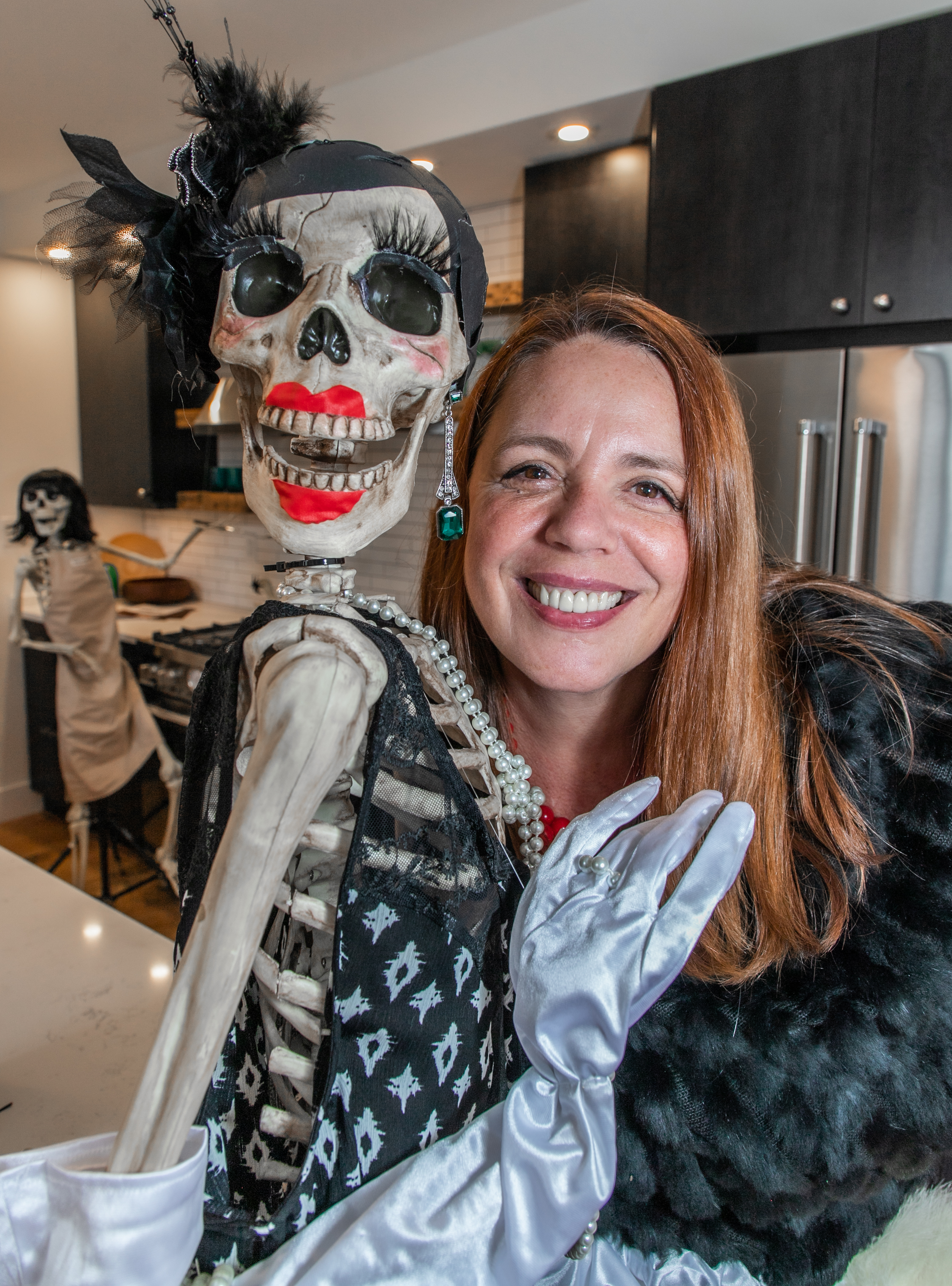 Lights, cameras, skelebrities! First spotted at the historic National Park Seminary, savvy skeleton hunters laid eyes on frivolous, festive but rarely frightening skeletons in and around DMV real estate. Recent newcomers took up residence at our listing in North Potomac!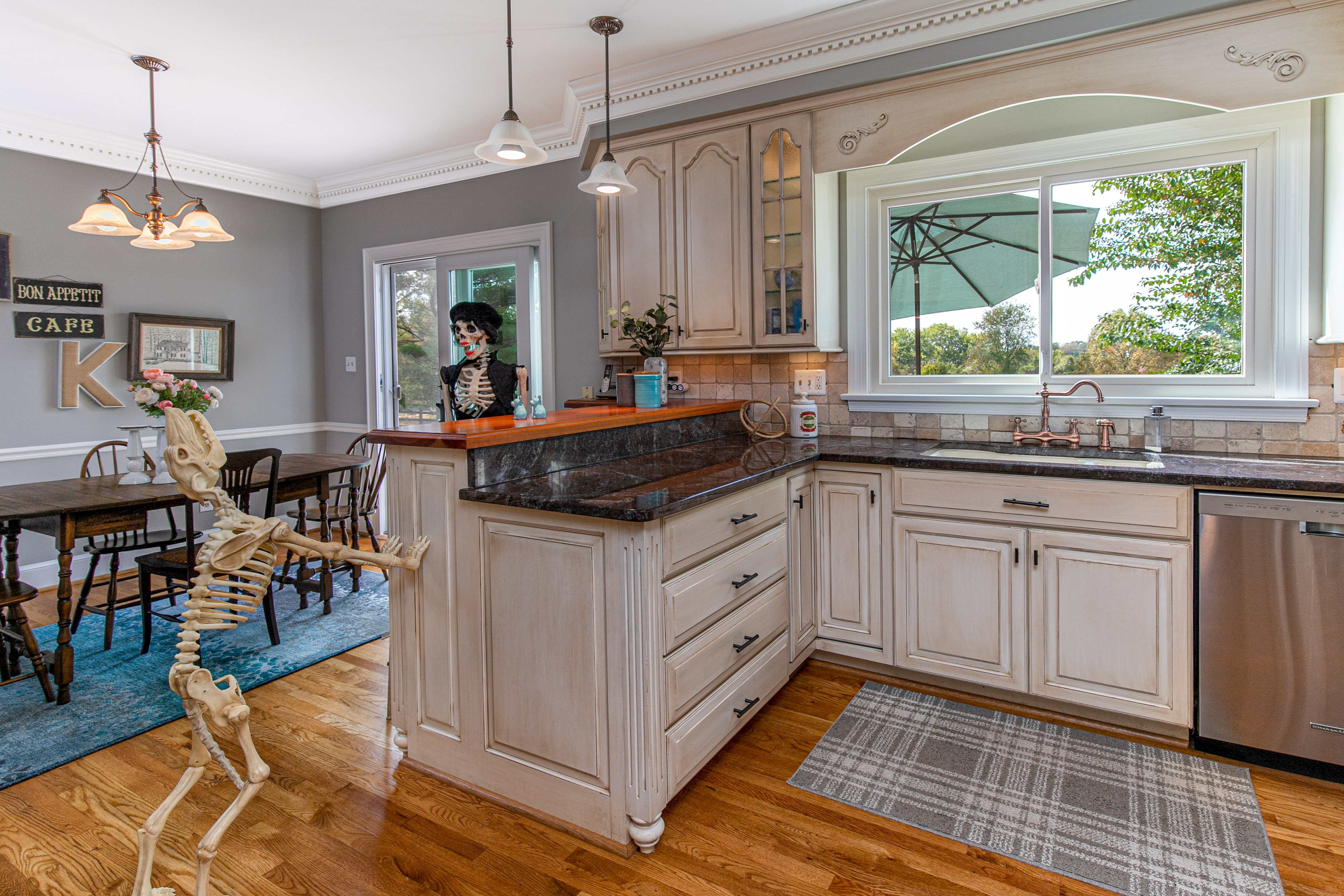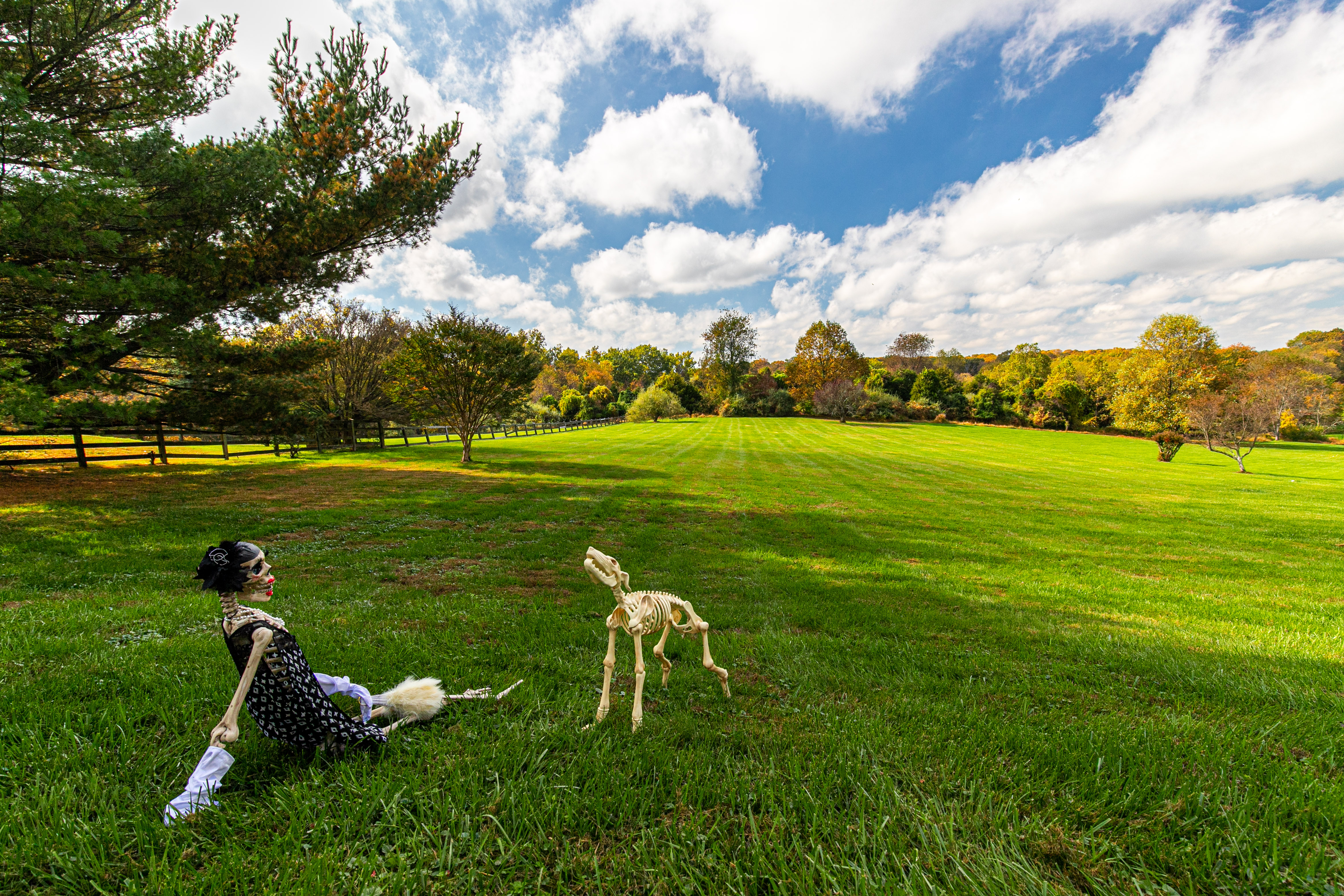 Word spread quickly in skellie world and a number of skelebrities reached out to the Donna Kerr Group expressing a desire for an in-person meetup. Surprised but honored by their interest in our hard-working, but everyday skeletons, we rolled out the red carpet for them -- in a masked, socially-distanced manner, of course! We welcomed such well-known figures as Skelvis Presley, Marrowlyn Monroe, Captain Jack Scarrow and Skelton John and his "tiny" dancers, to name a few. See our talented agents take advantage of a rare chance to rub shoulders (humerus?) with the formerly rich and famous below.
All treats and no tricks to reward our fabulous agents and staff!
Signature Listing Team Agent Natalie Perez talks to Skellen Degeneres above about listing her home.
Signature Listing Team Agent Susan Kirn confirms they've already got the house on the market.
Knowledgeable agent Emeka Mokwunye shows Skelton John a smooth move or two.
Accomplished agent Maura Fitzgerald shares a cocktail and some girl talk with a new bestie.
Super agent Robin Goelman sings backup for Skelvis Presley.
Long-time agent Lewis Temple shares his wealth of knowledge on home inspections with Scary Potter, who seems delighted!
Charming agent Jim Holland shares the stage with Skelvis Presley.
Even more photos and fabulous agents featured below!
How and why did Broker/CEO Donna Kerr allow skeletons to run rampant in her listings? Easy. As a long-time fan of Halloween, Donna wanted to bring a breath of fresh air to the DC community, local real estate and DKG associates during an unusual year. DKG is known for innovative, out-of-the-box marketing through our Signature Listing Process and this fits the bill.
Super shout out goes to our talented skeleton crew: Addy Bramson and Dennis Villeda, in-house marketing members extraordinaire, whose creativity and hard work brought the skeletons to life. See some of the first skellies to make themselves at home in our listings, as well a little more background on the project here.
Talented staff Dennis Villeda and Addy Bramson in action. Photo credit: HeadAboveHeart
Our skellies brought eyes and clients to our listings in the DMV real estate market and its reach was felt as far away as Fiji! The skeletons have drummed up coverage from about a dozen local and national outlets by those interested in Halloween, real estate, and DKG agents. As seen in media locally and beyond, a sample of coverage includes a Washingtonian article and Instagram post, Fox 5 News video and article, and a National Association of Realtors article among many others. We loved the positive response and smiles the skellies put on many faces, including one of our favorite Instagram commenters who said:
"I love this so much and needed some cheering up today
."
What's next? DKG continues its Signature Process helping clients in the buying and selling markets. A quick look here shows the ways in which our design team magicians go beyond home staging to transform our listings with in-house, professional design consultations, a customized plan to bring out the most value in a home, and complete beginning-to-end coordination of any value-added strategies. Our buyers' agents are exceptionally well-versed not only in the area but in how to write offers that win! See all of our talented agents here and give us a shout out if we can help.
The creative marketing team is looking for new ways to bring a little more joy in the coming months. You can follow us on Facebook and Instagram. Stay tuned!
Fearless Broker/CEO Donna Kerr makes our skelebrities feel welcome.
Smart, kind, and hilarious agent Bill Moore keeps it classy despite this skellie's flirtatious attempt to woo him.
Knowledgeable and fun agent Calleigh Fletcher shows off her red carpet skills!
Affectionately nicknamed the "Master Magician," when in-house design expert Michelle Cianfrani isn't transforming homes, she's transforming herself!
Demonstrating her ability to spread happiness wherever she goes is Client Relations Specialist Melannie Young!
This Tiny Dancer completes Skeleton John's over-the-top performance.
Yes, indeed!
Hey, be safe, friends!
Captain Jack Scarrow. Dang, they are talented!
(Much) of our Amazing Team!