The Cost Of Waiting To Buy A New Home
Posted by Michelle Cianfrani on Wednesday, March 18, 2020 at 11:48 AM
By Michelle Cianfrani / March 18, 2020
1 Comment
Why Waiting To Buy A Home May Cost You
Interest rates haven't moved dramatically in recent months, so there's no rush to buy a house, right? Um, not so fast.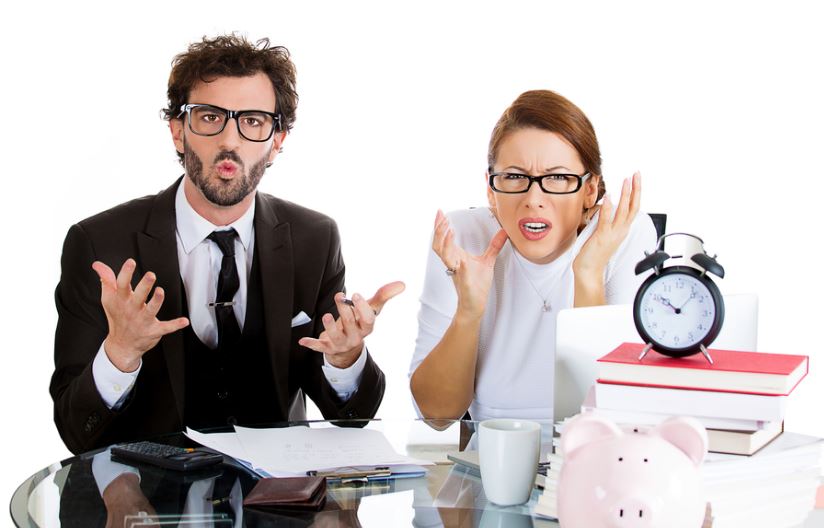 We get it: Buying a house is a big financial move and, as with most big moves in life, it's a bit scary. It can bring out the procrastinator in the best of us! But there are lots of good reasons for not waiting to buy a house, and the number one reason is about dollars and cents.
First of all, while it may seem now like mortgage interest rates will be this low forever, history tells us that will certainly not be the case.
Let me explain by pointing to some recent history:
As I write this, the average 30-year mortgage interest rate is 3.7 percent with .5 points (a point is a one-time fee equal to one percent of the amount you are borrowing). The average 30-year rate last October was 4.83 percent with .5 points. For simplicity's sake, let's just round down and say that mortgage interest rates were one percent higher last year at this time.
Now, you may be thinking that a percentage point difference doesn't amount to much. But that mere percentage point means you will almost certainly pay tens of thousands of dollars more in interest to the bank over the life of the loan, depending on how much you borrow.
Let's do the math.
Say you're buying a home for $600,000 and you have $300,000 for a down payment, partly due to equity you built up in your last house. At today's rate of 3.7 percent, your monthly loan payment (excluding taxes and insurance) would be $1,381.00. If you had bought the same house last year at 4.7 percent, your monthly payment would have been $1,556.00. That's $175 more a month, or $2,100 a year.
That's a lot of cash – money that could have been spent on traveling, college tuition, paying off your credit cards or home improvements to increase the value of your investment.
But wait, there's more! Let's take a look at how much more you would pay in interest over the life of the loan. At 4.7 percent, you would have paid a full $63,023.21 more in after-tax dollars in interest on the same home. Buying at 3.7 percent would have provided a significant boost to your retirement investment account. In other words, you would actually EARN interest on your money rather than hand it over to a bank!
There's no law, of course, that says interest rates will fall over time. Far from it: they go up and down every day based on the health of the economy. And once they go up, it's possible they may not fall significantly for years. It's a lot like trying to predict the stock market. When rates are as low as they are today, it's a risky bet to predict they'll drop lower!
Keep in mind, too, that the more you borrow, the more interest you will pay. So if you're barely able to make the down payment and don't have equity to add, your monthly mortgage payment and long-term interest payout will only be higher.
The breakdown I am giving you also does not take into account rising home sales prices in the D.C. area – a trend that will likely continue due to a low inventory of homes and a generally healthy economy.
This year marks the third straight year of year-over-year price appreciation. In Montgomery County, sales prices reached a 10-year high in August. A house you buy now in MoCo is priced, on average, 2.6 percent higher than it was last year. Although a fairly modest increase, at that pace the same house you could buy for $600,000 this year would be worth roughly $660,000 in four years. And you'd be paying interest on that extra $60,000 if you were to wait until 2023 to buy.
If you'd like to explore the numbers a bit more, check out this nifty "buy now vs. wait calculator." Developed by MGIC, it makes a good case that it's not always wise for buyers to wait until they have a 20 percent down payment in hand. While waiting for that day to arrive, home prices are likely to rise and many months of rent payments – now averaging about $2,249 in MoCo -- will be gone forever. And don't forget, there's no deducting rent on your taxes.
Here's one more reason to think about buying now: November through February are the slowest months of the season. That means competition among home buyers is low, and that translates to a smaller chance of getting stuck in bidding war for the home you love. Sellers who list their homes in the fall (or who listed in summer but haven't sold) are a good bet to keep their listing prices low because they fear the pool of buyers will dwindle as winter drags on.
Bottom Line
So, here's the unvarnished truth: Owning a home is key to building wealth and having something to pass on to your children. With that in mind, it makes sense to dive into the housing market while time is still on your side. Need help talking it through? Call us! We'd love to help.