Sippin' Pretty: Bar Cart Style Tips
Posted by Michelle Cianfrani on Monday, July 29, 2019 at 1:33 PM
By Michelle Cianfrani / July 29, 2019
Comment
Creating a functional bar cart
Bar carts are all the rage in Silver Spring, MD right now as people fall in love with the functionality and style this home staple brings. Read on to discover ways to bring this trend into your space!
1. Start with a plan
Like any well-designed space in your home, a well-styled bar cart needs some consideration. Think about where the cart would serve most use; perhaps a dining room for mobile entertaining options or in the master suite for convenient nightcaps. Also, consider glassware, pretty bottles and other knick knacks that you may be able to showcase and store on your cart vs. hiding them in an overstuffed closet.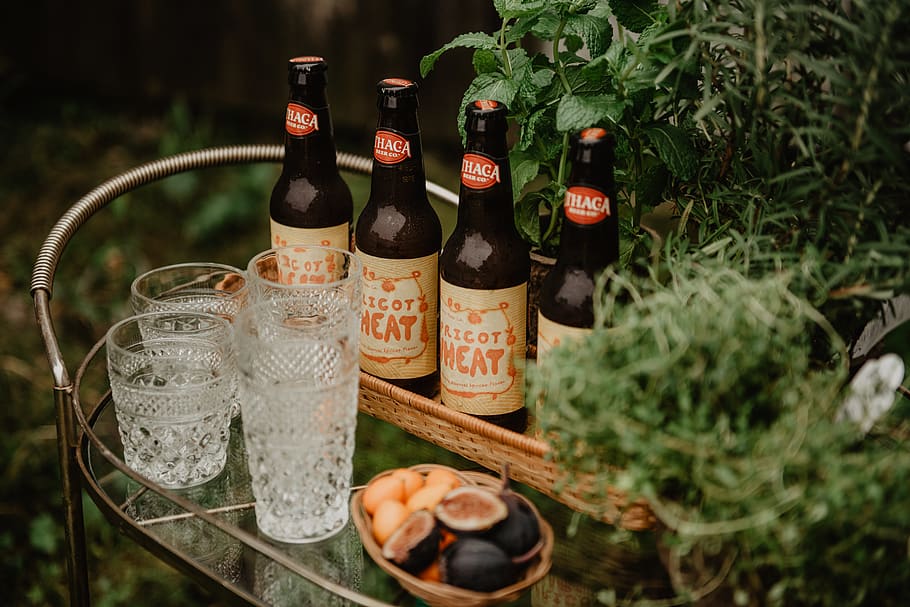 2. It's all in the details
Look for elements that add color and texture while complimenting other design elements in your room. Cloth cocktail napkins and coasters are small details that can work to bring cohesiveness to the other colors and design choices in the room. Local distilleries or specialty shops usually carry unique spirits with artisan packaging that make for a stylish display.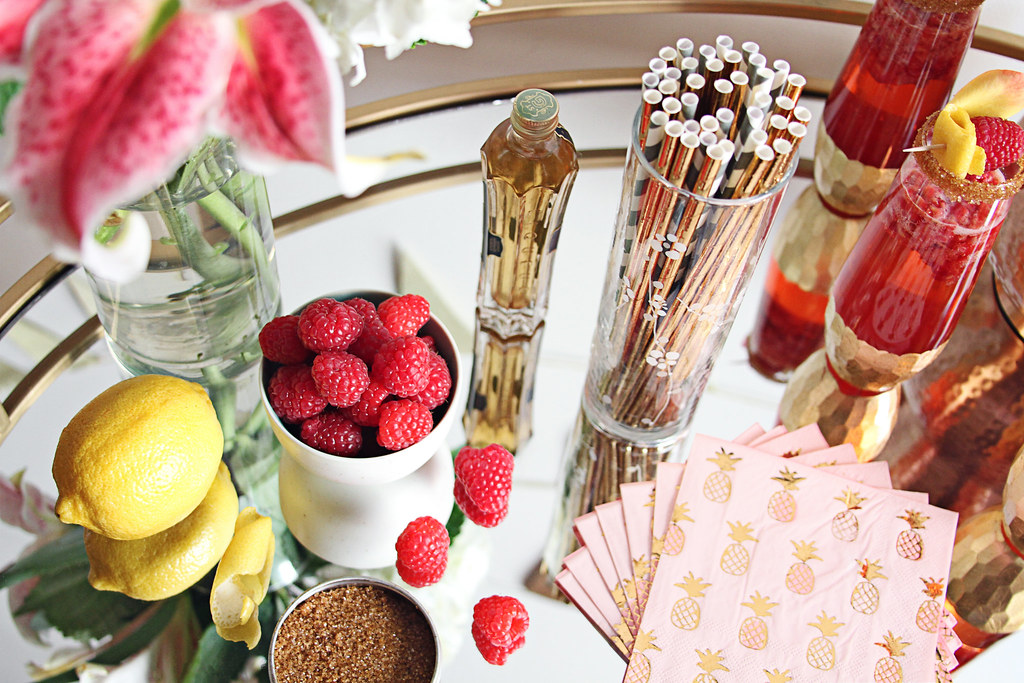 Source: FTD.com
3. Stock it with the essentials
Your cart should be stocked with your favorite beverages and preferences in mind . Think carefully about what types of drinks you'll likely be serving, and avoid overspending on things you don't need. Some basics include: shaker, ice bucket, strainer and a jigger. Many retailers sell bar kits to make gathering supplies easier.
4. Make it family friendly
If you have kids or frequent tiny visitors, consider making your bar cart a treat the whole gang can enjoy. Fun straws, syrups to add punch to sodas, and funky plastic tumblers won't cramp your bar cart's cool factor. Seasonal refreshes like hot cocoa fixings in the winter or lemonade add-ons in the warmer months make it extra fun!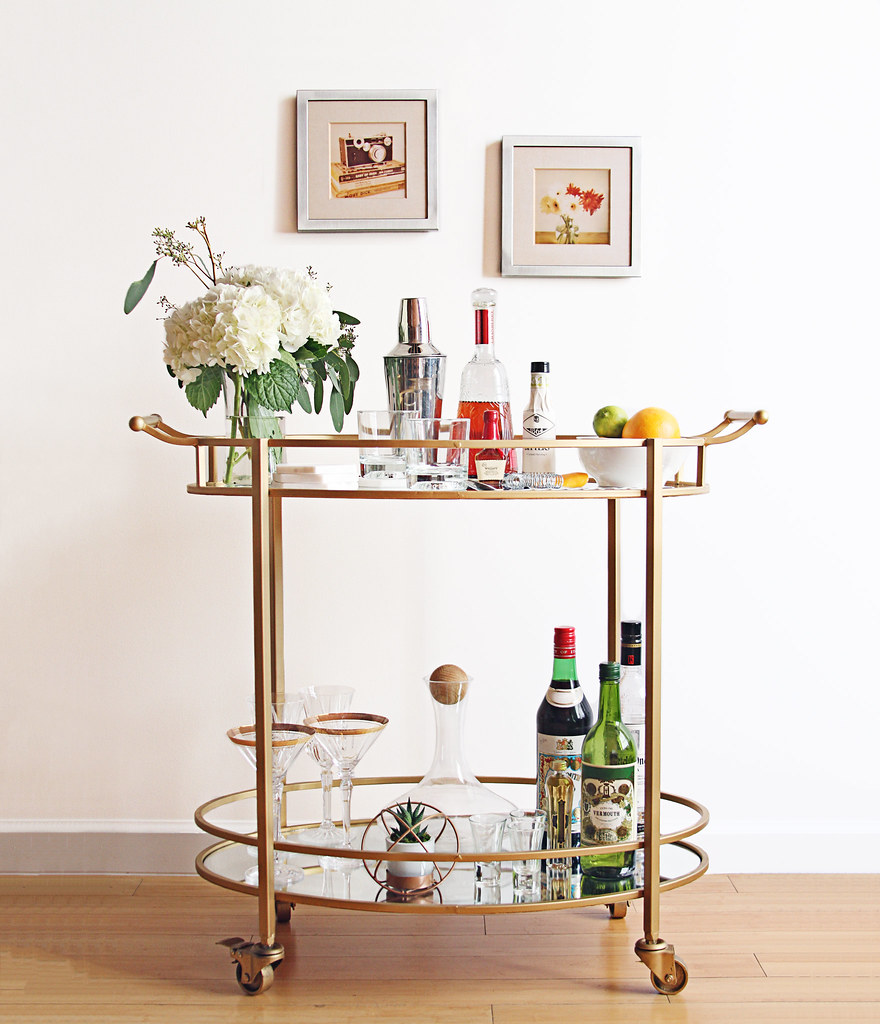 Source: FTD.com
5. Think beyond the cart
Modern bar carts can be found at many home stores but antique multi-purpose furniture pieces clean up nicely, and make a great space to showcase trinkets and pretty liquor bottles. Check out local thrift stores; just because it's not labeled a bar cart doesn't mean it can't be used as one!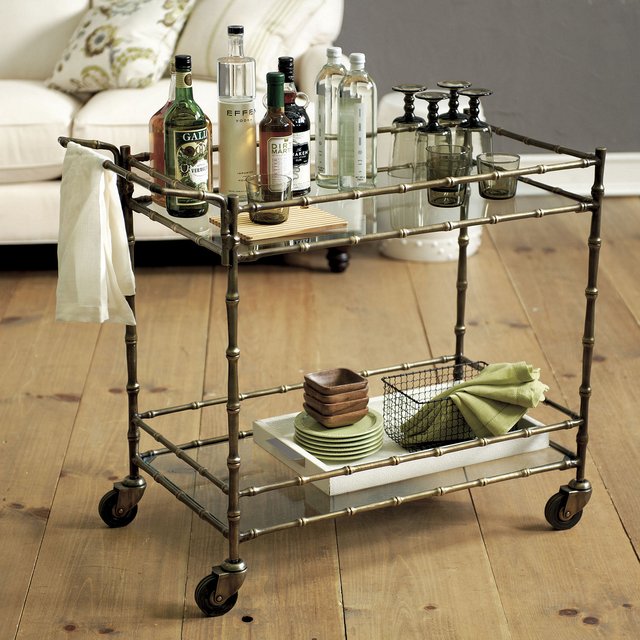 Adding a bar cart to your home's decor can be both fun to style and functional! Enjoy curating your perfect space filled with things you love and can't wait to show off to guests! Have a space that could use some friendly advice? Reach out, I'd love to hear from you--- Cheers!