Setting the Stage: Decorating and Styling Your Thanksgiving Table with Elegance
Posted by Lifestyle Team on Thursday, October 26, 2023 at 9:00 AM
By Lifestyle Team / October 26, 2023
Comment
As Thanksgiving approaches, there's an undeniable sense of excitement in the air. The holiday season is a time for togetherness, gratitude, and of course, indulging in delicious feasts. One of the most cherished traditions during this time is gathering around a beautifully adorned table with friends and family. At Donna Kerr Group, we believe that every home, regardless of its size or style, has the potential to host a memorable Thanksgiving dinner. In this blog post, we will share creative and elegant ideas to help you decorate and style your Thanksgiving table, making your home the perfect backdrop for cherished moments and lasting memories.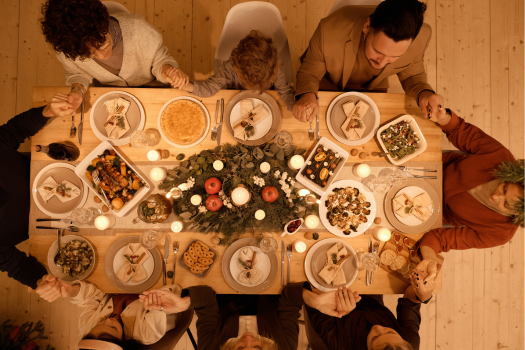 Start with a Solid Foundation:
Choosing the right tablecloth or table runner can set the tone for your entire table decor. Opt for warm, autumnal colors like deep reds, rustic oranges, or muted golds to create a cozy atmosphere. For a rustic touch, consider using burlap or linen runners that complement the season.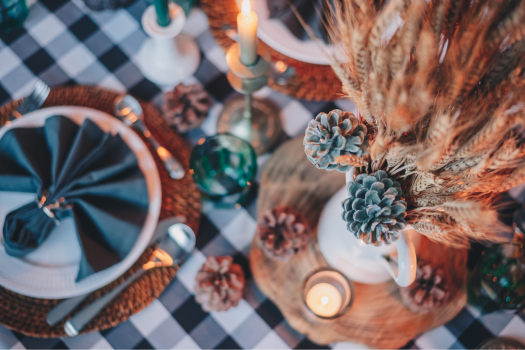 Centerpiece Magic:
The centerpiece is the heart of your Thanksgiving table. Consider using natural elements like pumpkins, gourds, and pinecones interspersed with elegant candles or fairy lights. For a more sophisticated look, a floral arrangement with autumn blooms such as sunflowers, dahlias, or marigolds can add a burst of color and charm.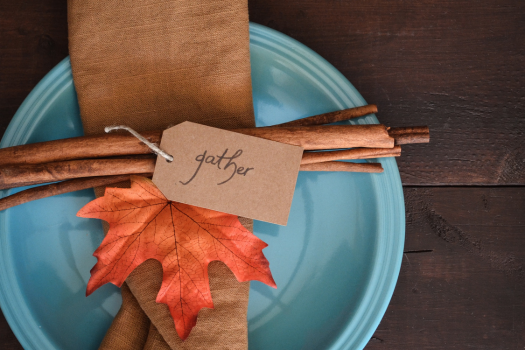 Personalized Place Settings:
Create a personal touch for each guest by incorporating name cards or small handwritten notes at their place settings. You can use decorative leaves, miniature pumpkins, or even small photo frames to add a unique flair. Incorporate stylish and matching plates, glasses, and cutlery to create a cohesive look.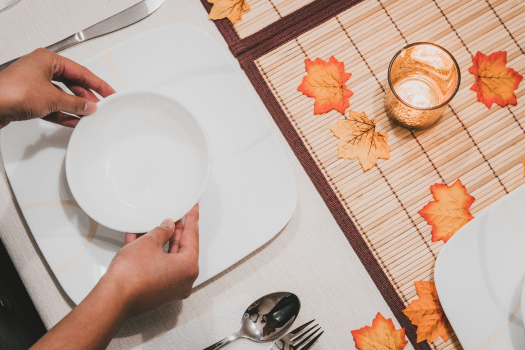 Illuminate the Ambiance:
Lighting plays a crucial role in enhancing the atmosphere. Opt for soft, warm lighting with candles or string lights. You can also use candle holders or lanterns to add an intimate and inviting glow to your table.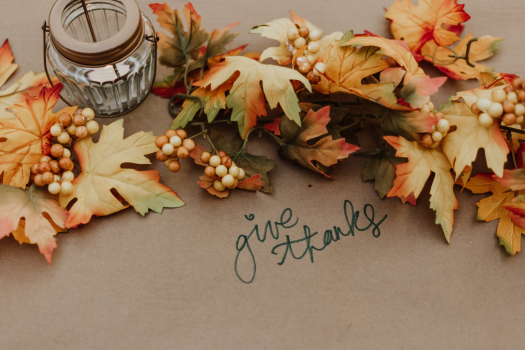 Nature-inspired Accents:
Embrace the beauty of nature by incorporating elements like woven placemats, wooden chargers, or twine napkin rings. These subtle touches will enhance the overall organic feel of your table decor.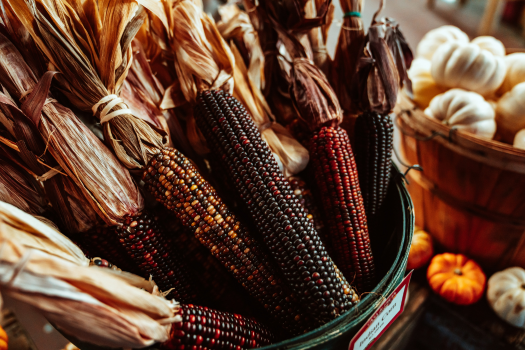 Thematic Decor:
Consider incorporating Thanksgiving-themed decor items such as ceramic turkeys, harvest-themed salt and pepper shakers, or decorative cornucopias. These elements add a playful touch to your table setting.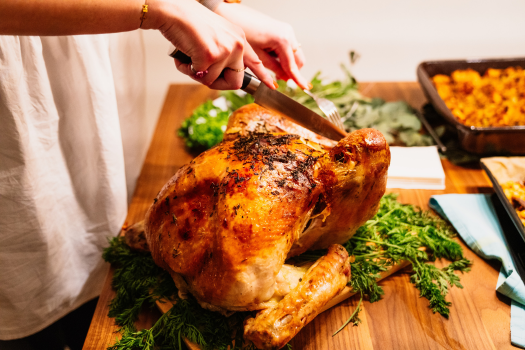 At Donna Kerr Group, we understand the importance of creating a warm and inviting atmosphere in your home. As you prepare to welcome loved ones into your space this Thanksgiving, let your table decor reflect your unique style and the warmth of your hospitality. By incorporating these creative ideas, you can transform your dining area into a haven of elegance and charm, ensuring that your Thanksgiving celebration is not only delicious but also visually delightful.

Wishing you a Happy Thanksgiving filled with love, laughter, and beautifully styled tables!