Selling Your Home For $165k More.... From Africa!
Posted by Michelle Cianfrani on Tuesday, May 7, 2019 at 11:55 AM
By Michelle Cianfrani / May 7, 2019
Comment
We love a good success story, and that's just what the home sellers at 9503 Ocala Street got when they enlisted the Donna Kerr Group to sell their home for more. In fact they sold for $165k more in sale price after investing only $55k netting them $105k in profit to put toward their new home.
Selling a home can be daunting enough on its own, however previous 9503 Ocala owners Carol and Andy were faced with the additional challenge of how to sell their outdated Silver Spring area rental home for top dollar while living in Africa where Carol worked as a Country Director for the Peace Corps.
Looking to relocate back to the US to live near family, Carol and Andy needed a healthy profit from their Ocala St home sale in order to purchase their dream home. But with their Silver Spring, MD investment property in need of some serious updates after many years of being a rental, how would they complete a design, construction and home sale project from more than 7000 miles away?
Having worked with the Donna Kerr Group to buy and sell other properties before, they knew they could entrust the local boutique real estate agency with the task of a design makeover and sale of the house. "They understand the market,' said Carol, "and I just intimately trust their judgment."
Before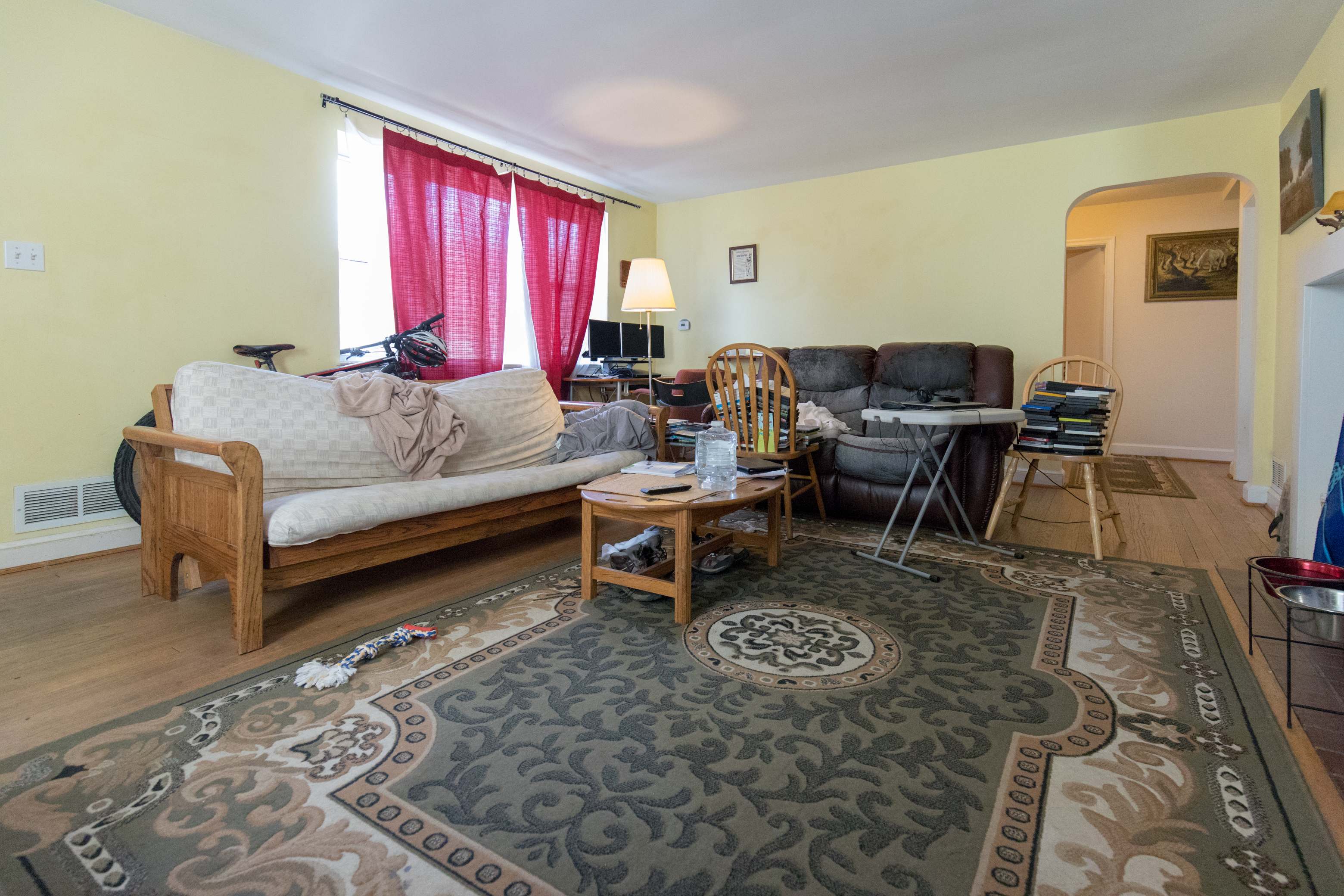 After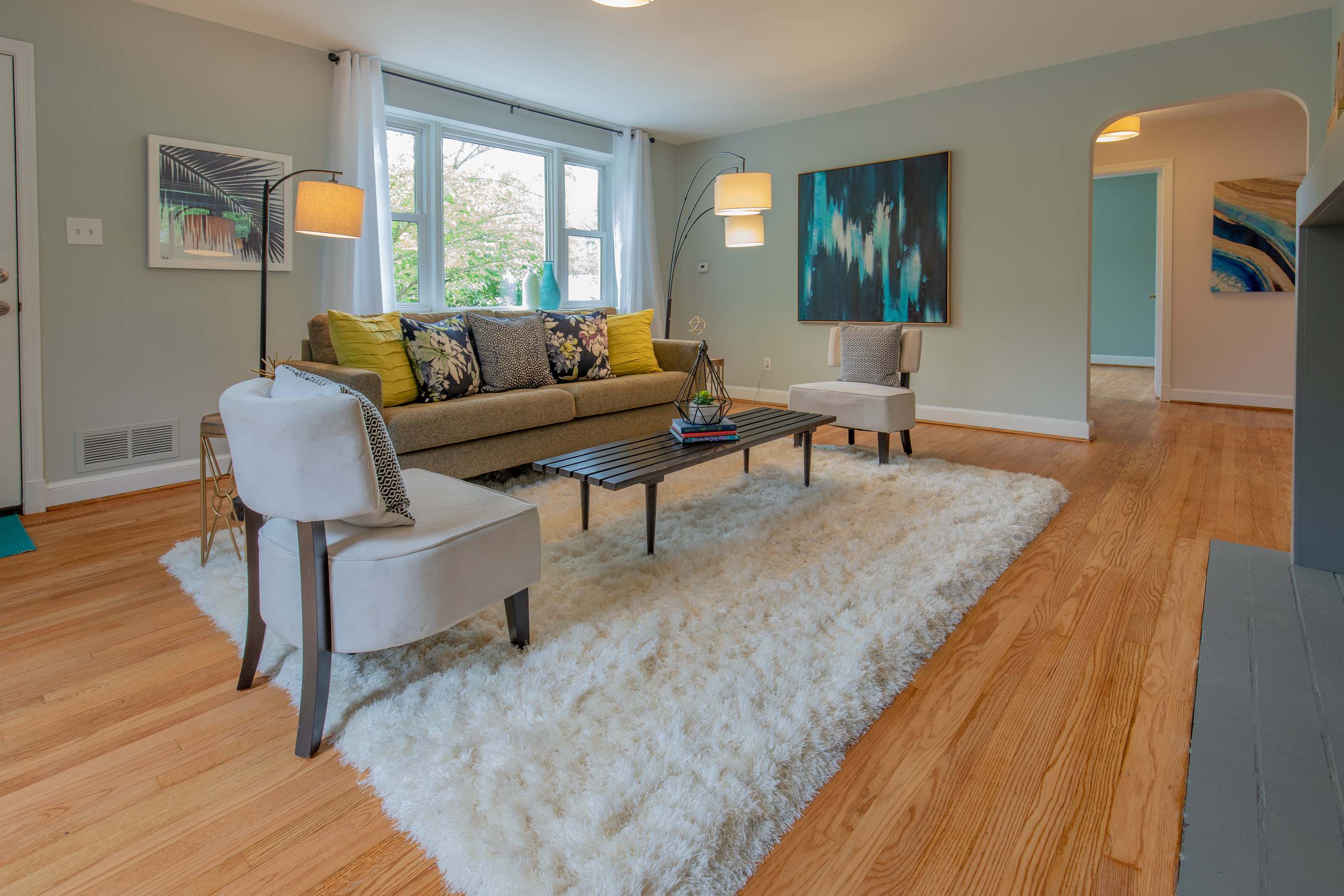 With the help of Donna Kerr Group (DKG), Carol and Andy turned a $55,000 renovation budget into an estimated $165,000 lift in sales price. While their pre-renovation home value stood at $380,000, with DKG's help, they were able to sell for $545,000—$10,000 above asking price in just eight days on the market! Let's see how they did it.
Before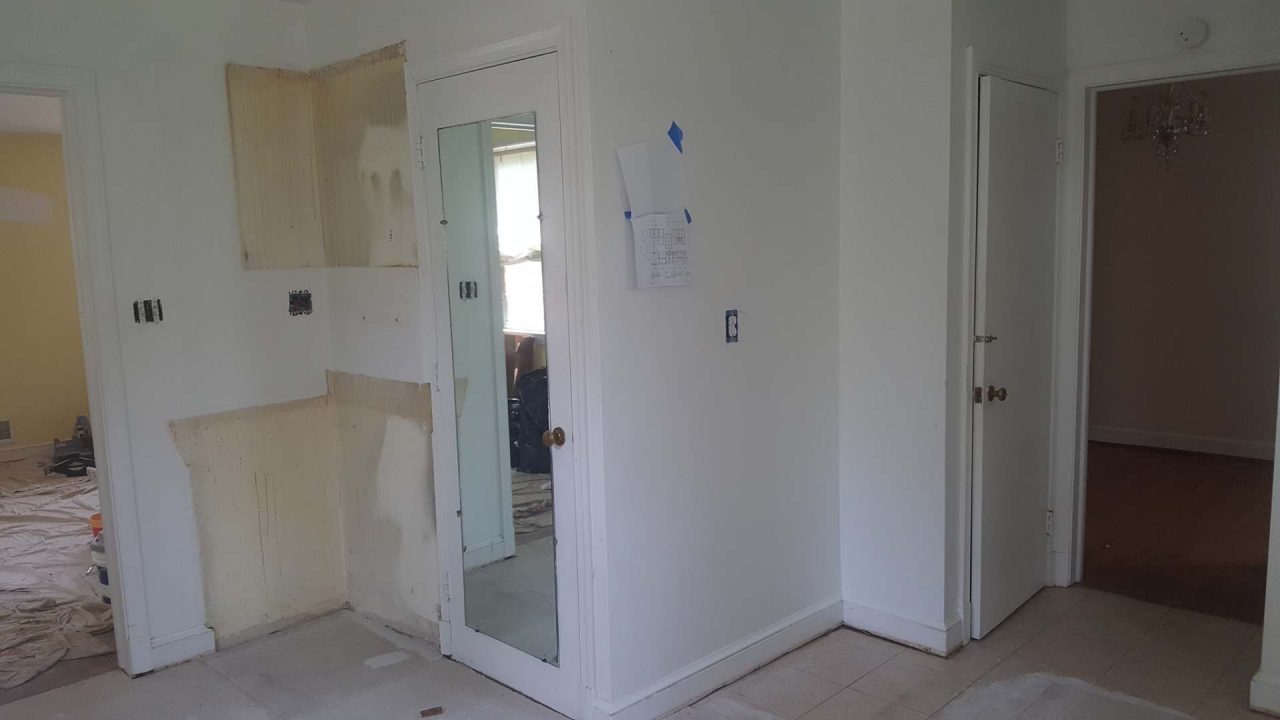 AFTER

The Challenge: What to Renovate When You Are Considering Selling A Home?
The property had been a rental property for many years and hadn't had cosmetic updates for decades. Since the property was only worth $380k in its current as-is condition, Carol and Andy wanted to know what work they should consider doing in order to get the highest sale price and how the process would work since they were living in Africa.
The Budget: How Much Should You Invest in Getting a Property Ready for Sale?
Carol and Andy had a maximum of $55k set aside to renovate the property. Because the property needed work in every room, including an all-new kitchen, they knew they would need help in prioritizing what could be done for the budget they had available. They wanted advice as to which updates would bring the highest return on their investment.
The Process: How to Prioritize Potential Home Improvements For Maximum ROI
Designer Michelle Cianfrani did a walk-through of the property and compiled a list of design recommendations for the sellers to consider while getting the property ready for sale. Michelle then met with one of our trusted service providers to get estimates and timelines for the recommendations. Our expert listing agent team then weighed in on the potential return for each expenditure, considering the market as well as the comparable homes in the neighborhood.
Before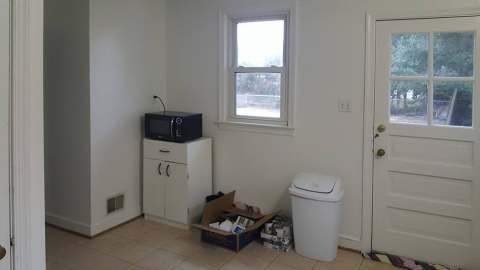 After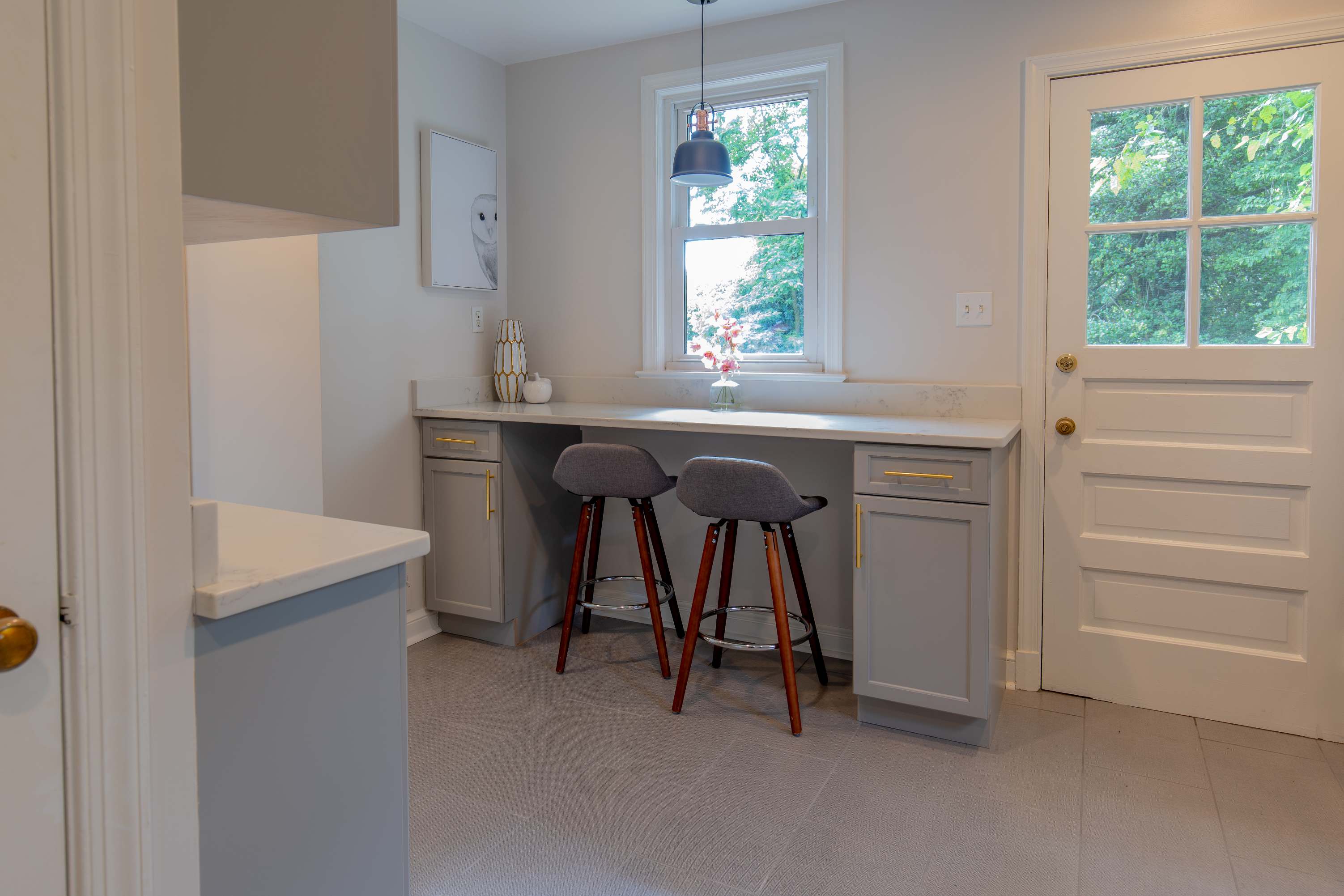 The Plan: Getting Home Renovations Done Easily and with Style
After careful analysis, we decided on the following plan:
Exterior: paint, install shutters and new light fixtures
Replace 3 windows
Paint: all walls, ceiling and trim throughout entire house
Flooring: clean and buff wood floors, install new carpet in family room
Lighting: replace most light fixtures throughout
Kitchen: all new kitchen
Bathrooms: refresh master, hall and lower level baths with new vanities, toilets, flooring. New shower surround in lower level bath
Ceilings: replace tile drop ceiling with drywall
Cleaning: thorough interior deep cleaning and power wash exterior area
Before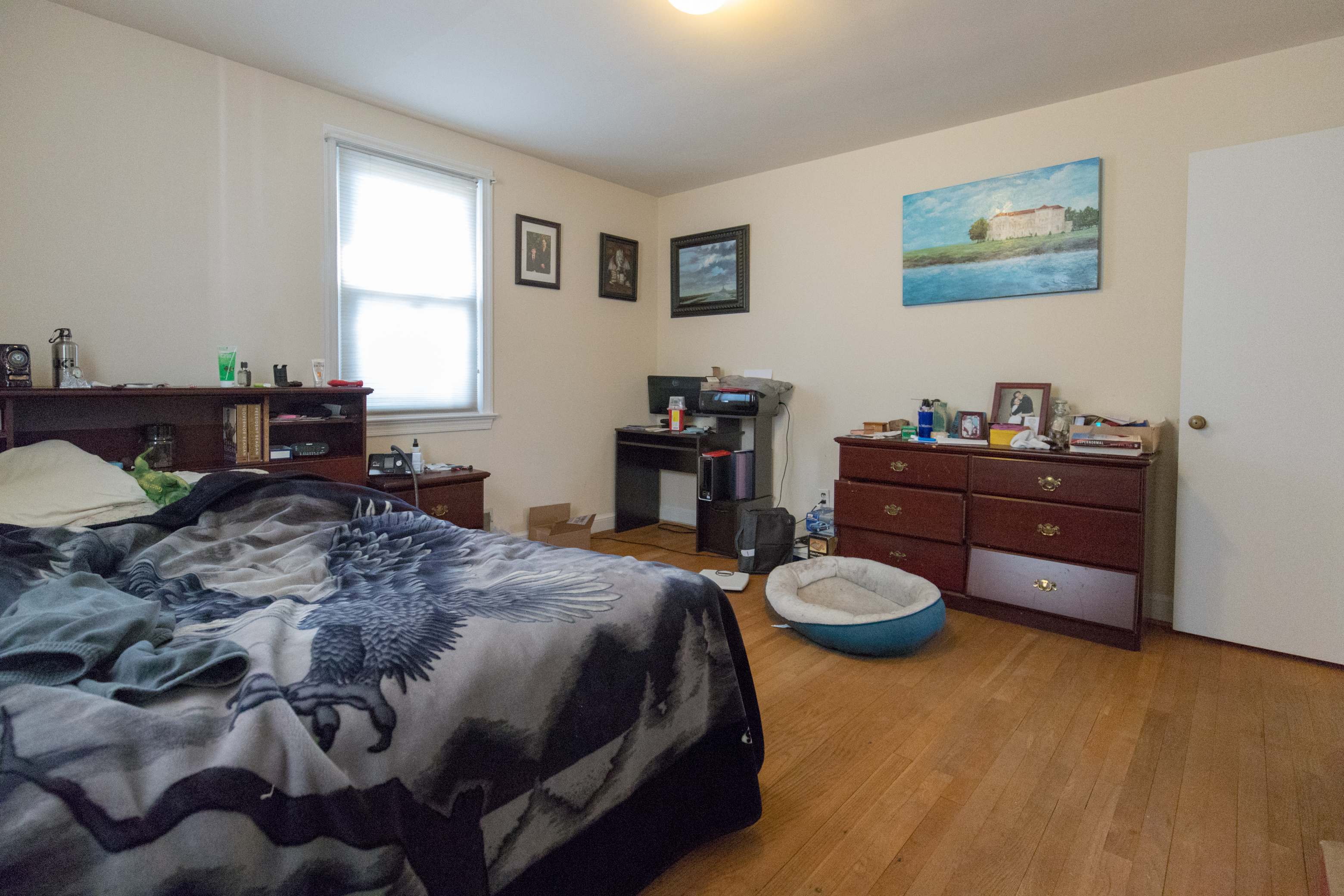 After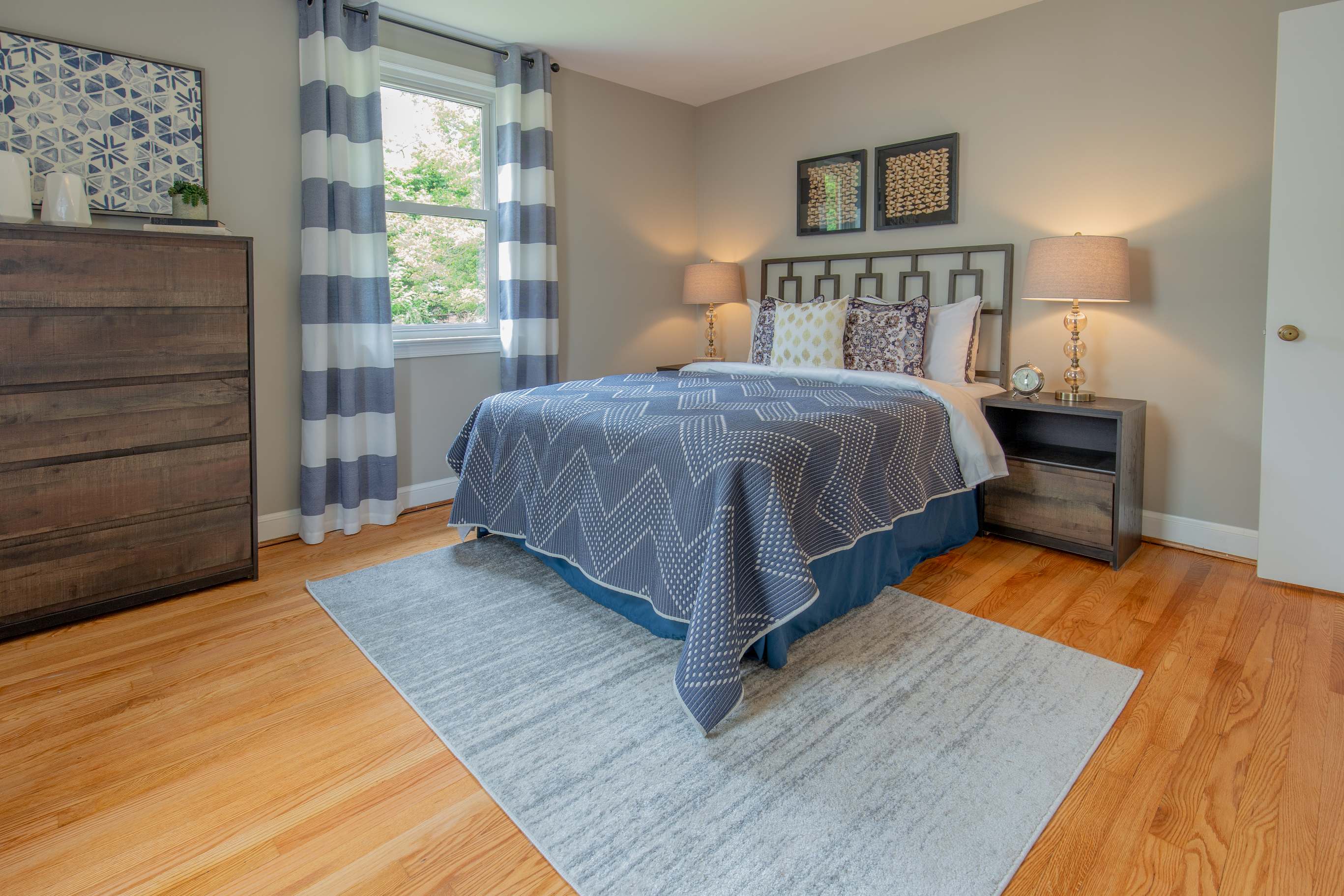 By partnering with a DKG-trusted contractor to get the work done and with Michelle serving as overall designer and project manager, Carol and Andy were able to complete the above renovations from Africa- without setting foot in the property or a home improvements store. "DKG made it so, so easy," said Carol. "They're able to move quickly because the design expertise is in-house and they have established relationships with contractors and vendors. They were done in record time. Unless you're a do-it-yourself kind of person with a lot of time to invest, this is the most efficient, least painful way."
The End Result: Buyer-Friendly Design and Happy Sellers
Michelle's design sensibilities led to a final space that felt contemporary, spacious and relaxing. The well-chosen paint palette combined reliable, contemporary neutrals with pops of color in just the right places for impact.. Stylish yet simple fixtures and finishes added to the appeal. Coupled with some serious decluttering and a deep clean, the resulting space evoked a welcoming sense of calm. All in all, the final product packed a punch for potential buyers, the majority of whom are looking for project-free, move-in ready spaces.
After just eight days on the market, Carol and Andy netted a $10,000-above-list contract. Their $55K investment resulted in $165k more in sale price, and an extra $105K in profit to apply toward their next home. After signing their closing documents from Africa, Carol and Andy phoned to say that the experience truly was Real Estate Made Awesome. They're now back in the US with family, and recommend the Donna Kerr Group to anyone looking to sell for more.