Retirement and Real Estate
Posted by Lifestyle Team on Wednesday, February 23, 2022 at 12:38 PM
By Lifestyle Team / February 23, 2022
Comment
Tips for Making the Move
The past year and a half brought about significant life changes for many of us. For some, it meant entering retirement earlier than expected. Recent data shows more people retired last year than anticipated. According to the Schwartz Center for Economic Policy Analysis, 2021 saw a retirement boom. "At least 1.7 million more older workers than expected retired due to the pandemic recession."
If you've recently retired, your home may not fit your new lifestyle. The good news is you've probably built up significant equity–especially in the current real estate market–that can fuel your next move. According to the latest Homeowner Equity Insights report from CoreLogic, homeowners gained more than $50,000 in equity over the past 12 months alone. In addition, today's market presents a great opportunity to sell your house and address your evolving needs.
Read on as we share some tips from our expert real estate agents as well as some recent retirees.
Be Open To Relocation Options
The 2021 Home Buyers and Sellers Generational Trends report from the National Association of Realtors (NAR) provides a look at the reasons people buy homes. For those reaching retirement age, the number one reason is the opportunity to be closer to loved ones, friends, or relatives.
Many recent retirees continue to do so, but we have many clients who choose to stay in the area, swapping the family home in the suburbs for a sleek condo in a more walkable location. Some popular spots include numerous options in Bethesda, Silver Spring, DC and Rockville, including King's Farm, Pike and Rose to name a few. Might they eventually move to Florida, closer to the kids or to a retirement community? Yes, but they are certainly happy in this new chapter.
Consider A Loan To Bridge Your Home Sale And New Home Purchase
There is much to consider about whether to sell first or buy first. Our agents can discuss strategy with you, including whether a short-term loan can help bridge the transition.
Is Downsizing a Myth?
While one thinks of most retirees as downsizing, a poll by Merrill Lynch found that 30% of retirees are actually upsizing while 19% are moving to a home of equal size. Some upsizers may plan to share with family members while others may move a little further out with lower home prices.
Downsizing Your Children's Mementos
Whether one moves into a home larger or smaller, most moves require some time to think through what's worth bringing and what is not. We recently shared some tips on decluttering and will continue to do so throughout the year. For many downsizers, weeding out sentimental items, particularly mementos from our children's lives, can be the most challenging. Our recent blog suggested making digital copies of items, which is a wonderful way to save memories while conserving space.
Another idea from several retirees is to use a letter file box and organize childhood keepsakes (report cards, certificates, artwork, letters from camp) by stage within individual file folders. The adult child has the opportunity to weed through their box and choose to take, digitize or toss items. It can be surprising how little room an adult child can (or wants to) spare in their own home for these keepsakes, but the process is a nice journey down memory lane and can remove some of the decision-making and guilt from the downsizer.
Consider An Auto Train
Another tip for those making a longer move north or south of the DC metro area is to consider Amtrak's auto train saving hotel and gas fees. Amtrak is currently hosting a special $29 dollar rate for a coach seat from DC to Florida plus the auto fee or splurge on a Roomette or Private Bedroom.
Find The Right Realtor
Inc.com's top tip for retirees looking for their next step is to work with a qualified Realtor. While we all love looking at properties online, a professional real estate agent is an expert. They know the best ways to market your current home for sale and can help you find the perfect home to achieve the lifestyle you are looking for in retirement.
As Donna Kerr Group agent Robin Goelman explains, "I've got lots of wonderful clients who are recently retired and ready for a change. I am able to customize their search for one-level homes or condos with other features that will help them age in place. I am also able to tap into my network of developers to know what's coming on the horizon in terms of new building that would be perfect for my clients."
We Do Real Estate Differently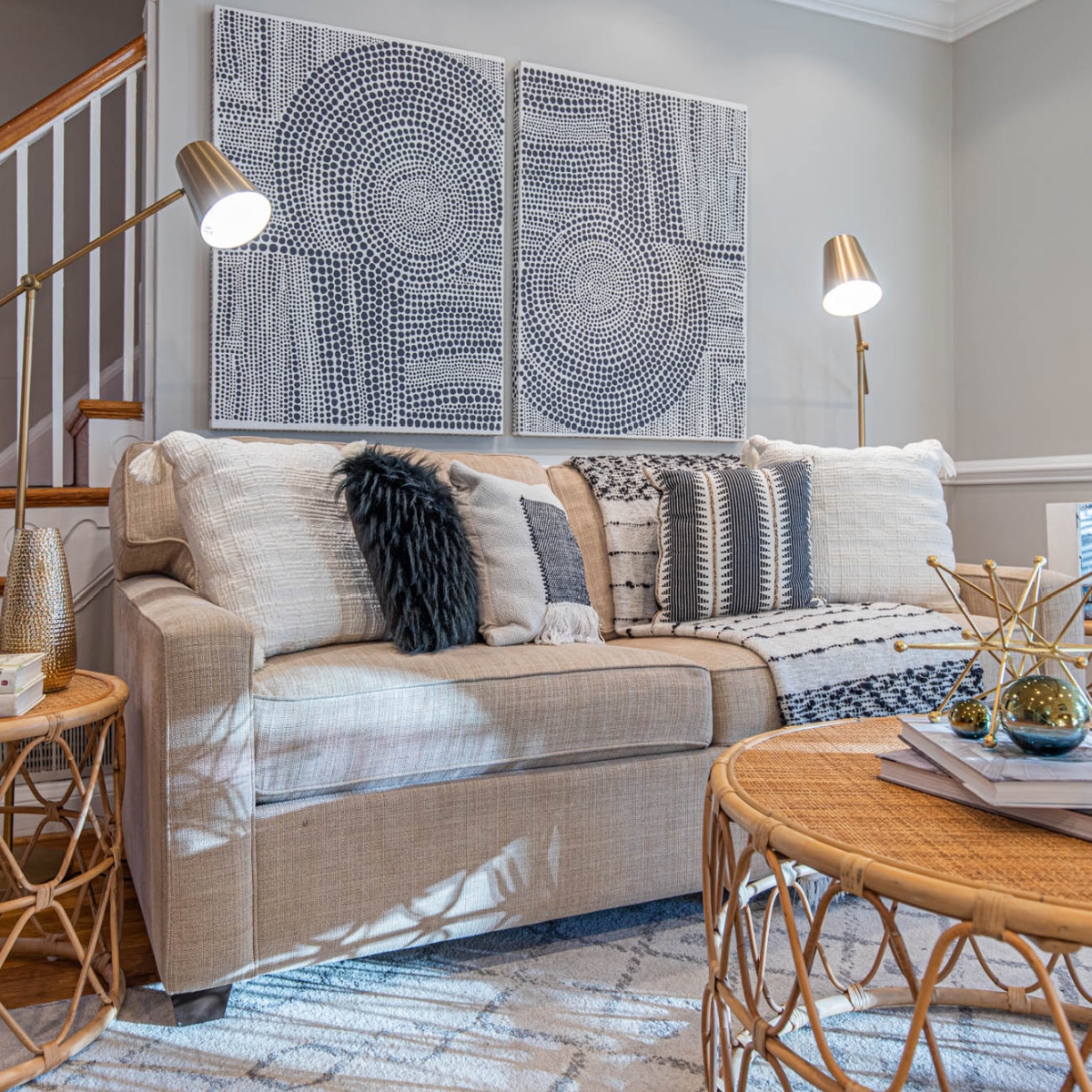 In addition to guiding retirees and downsizers in the buying process, we specialize in the selling end as well. Our process helps clients net the greatest value from their home through our Signature Listing Process–a simple, cost-effective, and proven method.
How do we do it? Our in-house approach allows us to work with any timeframe and budget to make sure your home is not only market ready but irresistible! From home styling and updates to professional photography and marketing, our Signature Listing Process ensures an easy-breezy experience.
Let us handle the work it takes to get your home ready for sale so you can focus on your exciting future. Get started here.