#PorchGoals! How To Style Your Outdoor Space For The Summer
Posted by Lifestyle Team on Thursday, June 1, 2023 at 3:00 PM
By Lifestyle Team / June 1, 2023
Comment
As The Sun Comes Out In The DC Metro Area, It's Time For Your Home's Outdoor Living Space To Shine With It.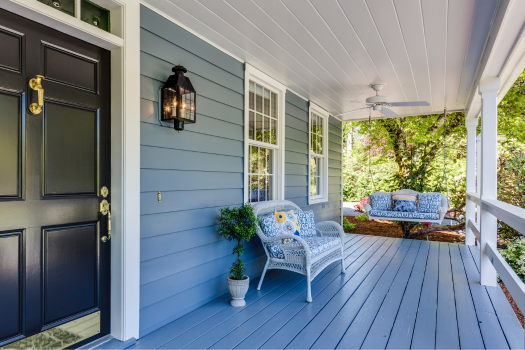 Let's cut to the chase. Few things in life–especially in the DC metro area–are better than enjoying outdoor living as an opportunity to slow down and soak it all in! But if your current outdoor space is looking a little less than enjoyable, not to worry! Here are some of our team's top tips for taking your backyard from boring to beautiful!
Tip #1: Don't underestimate the power of a deep clean.

Let's get the foundational stuff out of the way! The first thing you need to do when upgrading any space is clean it. So, for the love of summer, don't underestimate the power of a good power wash. This step can easily take your patio or deck from a swampy, moss-covered mess to a fresh, inviting space. Don't be intimidated, you are more than capable of power washing by yourself.
Remember, you are aiming for progress, not perfection! All you are going to need is a few uninterrupted hours, a great detergent, and of course a power washer. If you aren't ready to invest in a machine of your own they can be rented at many major home improvement stores for a fraction of the cost.
Is power washing not your thing? That's completely okay! Just be sure to enjoy an afternoon of outdoor cleaning before tackling the fun part of decorating your outdoor space.
Tip #2: Bring in color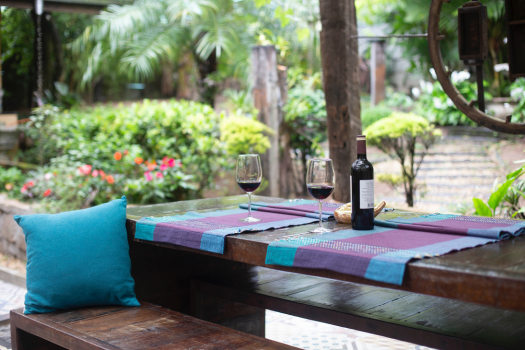 Color is one of the tell-tale signs of summer! Luckily, there are a multitude of wonderful ways to add color and joy to a space without breaking the bank. Outdoor rugs and pillows define a space while adding aesthetic points of view. Whether you go weak in the knees for boho prints, feel swept away by classic nautical palates, or simply swoon for clean lines, there are plenty of outdoor home accessories under $150 to suit your space
If your space is uncovered or heavily wooded, you may want to consider using other soft goods to bring that extra dose of personality. If you have an old patio set that's seen better days, try swapping out the cushions for a wallet-friendly alternative to replacing the whole set.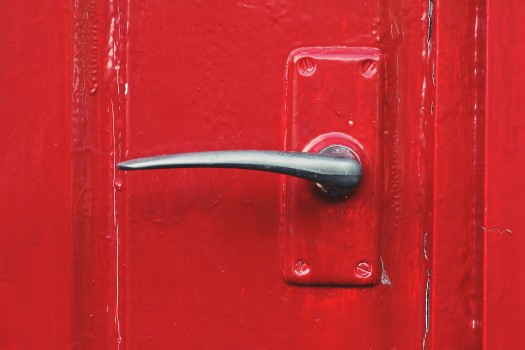 Want to add some color to your front porch? Try a new front door color, paint some old pots a bright new color, or simply add some fresh flowers to your landscaping for a welcoming and colorful approach curb appeal.
Tip #3: Go green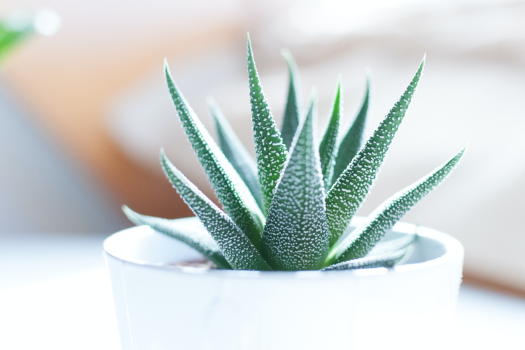 Make sure to finish your space with greenery! It may sound obvious, but a few strategically placed potted flowers, succulents, or herbs will bring life to your deck or patio! Pots are everything when it comes to adding an extra layer of style, but rest assured you don't have to break the bank to bring the backyard heat. Simple white planters take on next-level sophistication when filled with succulents and covered in simple sharpie designs. Don't try for perfection with these designs, but embrace a bit of irregularity.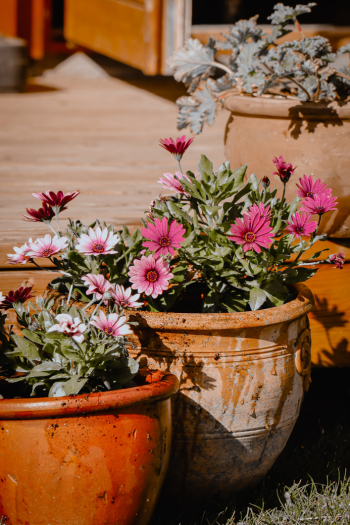 Meanwhile, simple clay pots that you probably already have can be made modern and chic with white, black, and metallic paint. If you don't have flower pots or they simply aren't in the budget, get creative with coffee cans! Yes, you read that right! Consider the possibilities with a bit of paint, string, and some pebbles! Just make sure you use glue that will not melt in the hot sun....step away from the glue gun and STICK with Gorilla glue...pun intended!
You don't need to be a master craftsman or rolling in spare cash to take your backyard space from barely tolerable to totally cookout ready! If you are in the market to sell your home, reach out to us, as styling your property is complimentary! Contact us here to get started!