Out-of-State Seller Sells For More In 6 Weeks!
Posted by Michelle Cianfrani on Sunday, October 20, 2019 at 9:37 AM
By Michelle Cianfrani / October 20, 2019
Comment
Silver Spring Home Gets Quick Turn-Around Update For Top Dollar Sale
When selling a home, sometimes the best first step is taking a deep breath.
That was the case for the 3-bedroom, 1½ bath brick colonial at 305 East Melbourne Ave. The Brookside Forest property had potential – arched hallways, wood floors, a private lower entrance, and quick access to the Beltway.
The property also had a nice secluded vibe. Just a short walk from Long Branch Park, it sat at the far end of East Melbourne, a wide and quiet street.
But the property had problems. The owner was a part-time resident who hadn't devoted his full attention to maintenance over the years. And when it came time to sell, he wasn't sure that property improvements would be worth the investment.
Fortunately, he asked us for guidance.
When we first sat down to talk, he was leaning toward selling the house "as is." I definitely understand that reflex. Making choices on renovations can be stressful. The up-front costs may sound high. And sometimes when you're selling a house and moving on to the next chapter in life, you just want to go!
But most of the time, excessive caution and impatience can really work against you.
It's important to put yourself in the shoes of your home's potential buyers. Be honest when asking some relevant questions: Does the house feel neglected? Does it offer enough comfortable space? Would a buyer want to spend time in this kitchen? How would today's buyer size up its energy efficiency?
As we talked to the East Melbourne homeowner, he came to understand that a few significant improvements would be worth the hassle and delay. With selective renovations, the home might be irresistible to a young couple ready to purchase their first home.
It helped to emphasize that we'd serve as project managers. At DKG, we closely supervise all renovations. The work is kept to a firm schedule, and we only work with contractors who have shown us they care about quality and reliability. We also work hard to keep homeowners informed as the renovations take shape.
For this property, Job #1 was the kitchen. It needed to be gutted – new gray tile floor, new cabinets, stone countertops, and stainless steel appliances. A pantry was also added. In the end, the revised layout made the kitchen vastly more functional.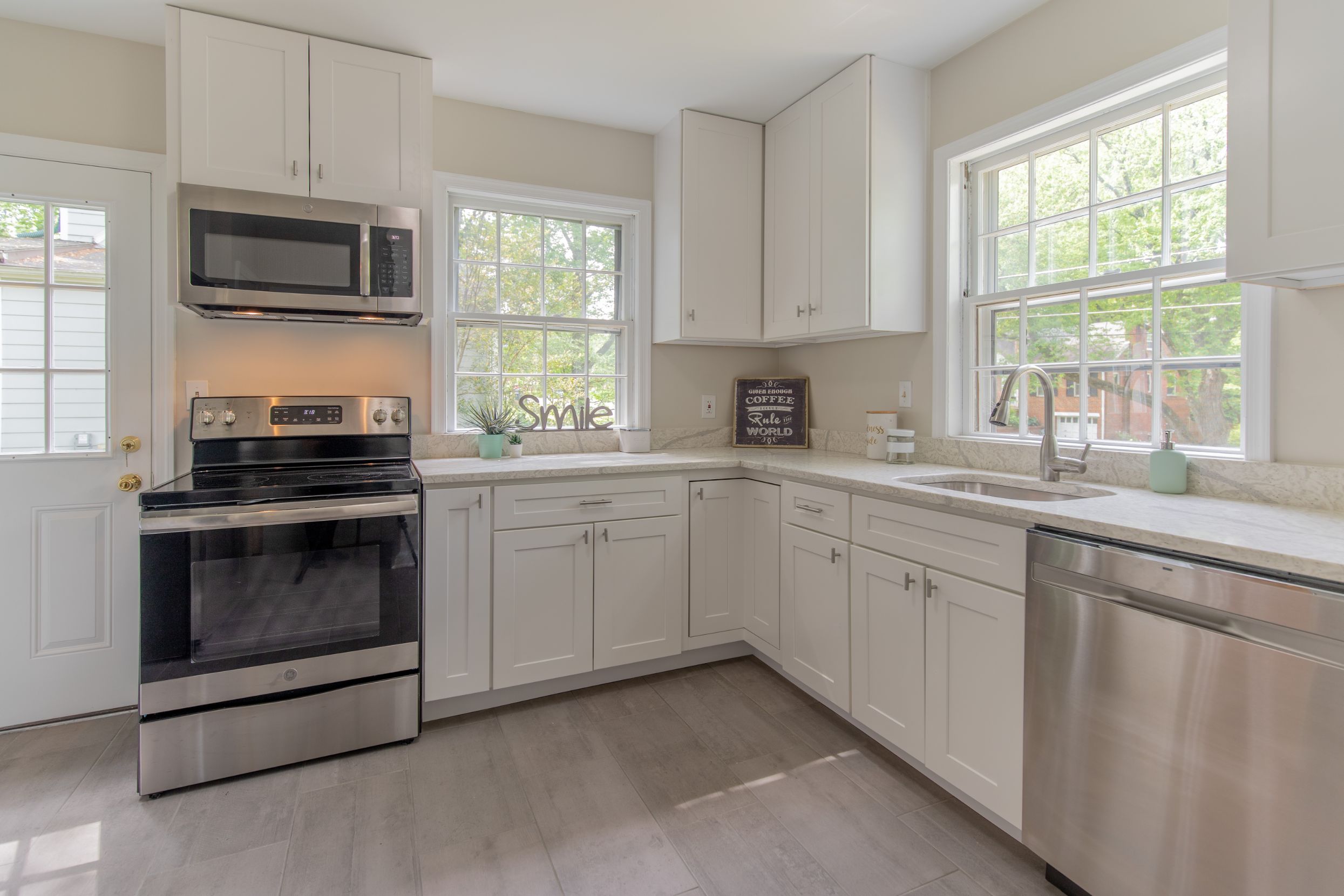 Then we tackled the basement. At less than 2,000 square feet, the property needed all the living space that could be found. The original basement was not much more than a utility room and a make-shift family room – not exactly a buyer's bonus. We put in drywall, overhead lighting and carpet to create a legitimate living space.
Before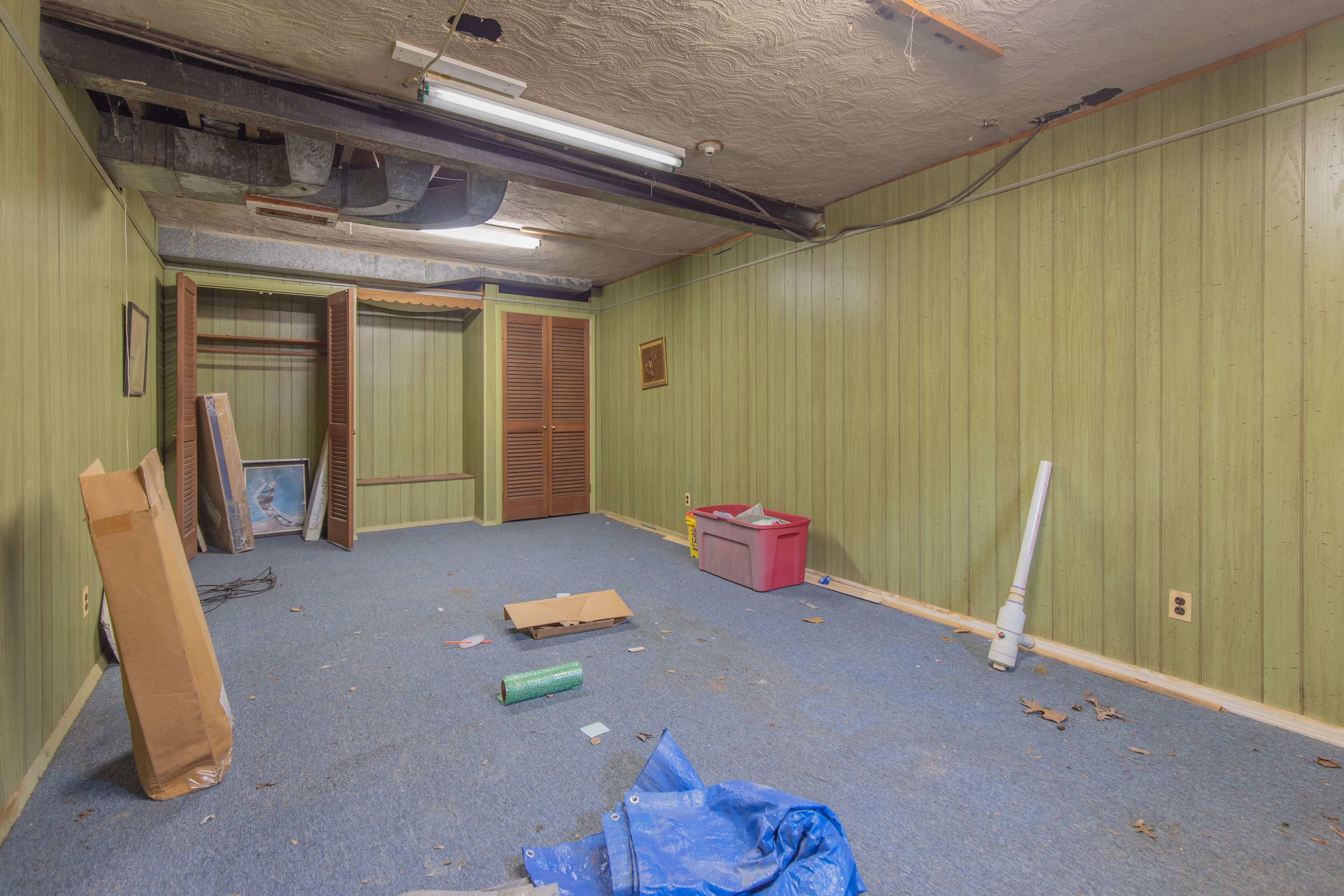 After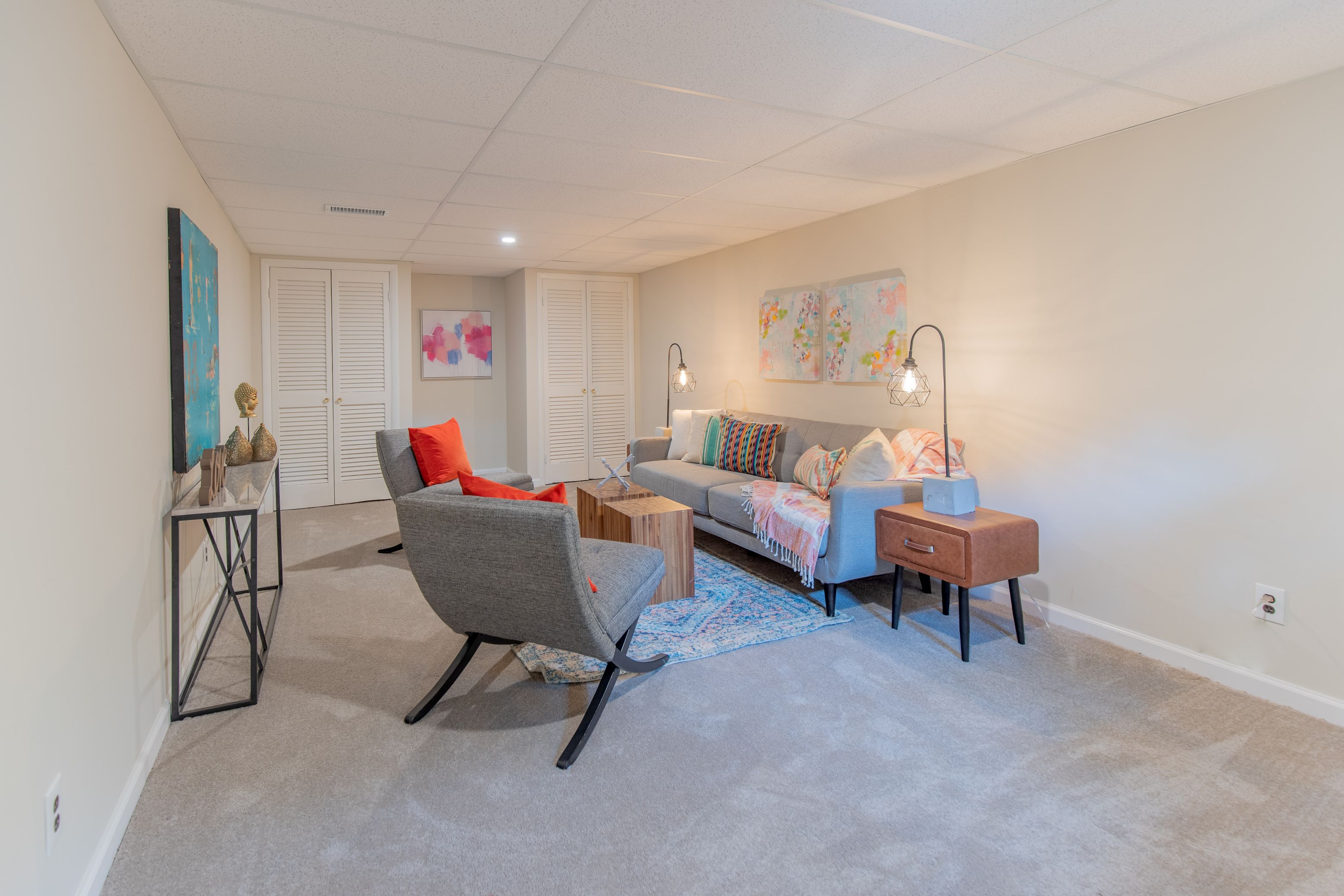 There was more. We added heating and air conditioning to a small room on the back of the house. We installed energy-efficient windows. The home's hardwood floors were refinished top to bottom – a huge plus for today's home shoppers. And we repainted every room with colors that were soothing but neutral enough to let buyers imagine their own creative touches.
Bottom Line:
The entire process took about six weeks. In the end, we estimate that the buyer's final sale covered the cost of the improvements – plus about $60,000 above and beyond. Not bad investment, huh? We're glad we could help… and we're ready for the next one! We can help you too, let's talk!