Dog owners rejoice, you no longer have to leave Fido at home during your weekend adventures enjoying Silver Spring this summer. Local establishments are catching on to a growing trend, and quite frankly a necessity- fur-friendly spots to grab a beer, delicious meal or just people watch.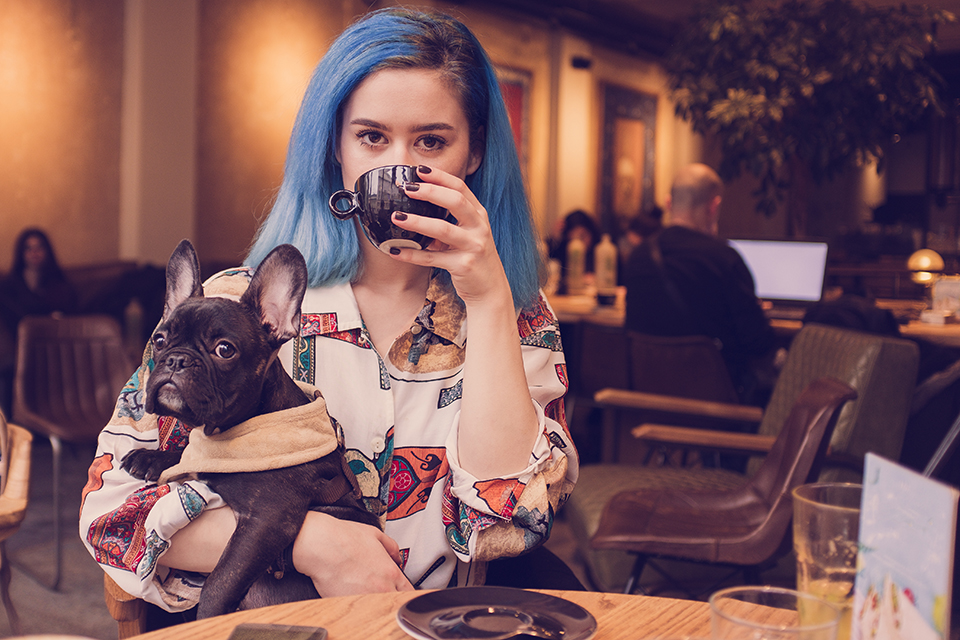 Dog-Friendly Restaurants Mean Guilt Free Eats and Drinks
I feel your pain. It's hard to leave Fido at home. You're out and about, tooling around lower Montgomery County, checking out the newest pubs or eateries.
But you're thinking about the dog.
He's back home.
Staring out the window.
Sniffing the food bowl.
Maybe he's wondering: Are they gone forever?
Toss that guilt trip aside! Grab the leash, stuff some treats into your pocket, and take your mutt along for the ride. As summer arrives and restaurants open their patios, more establishments are saying: "Sure. Bring the dog."
And that's a good thing.
I'm still missing my golden boy Bear, a burly 105-pounder who I lost in March. He was a treasured friend for 11 years – always at my side when I was at home, at work, and sometimes when I caught a bite to eat.
So, I get a kick these days when I go out for a meal and get a chance to pet some of the many pups whose humans take them to lunch or dinner. Local establishments are catching on to the fur-friendly trend of encouraging customers to bring along pups when they grab a beer, sandwich or just watch the world walk by.
Our Favorite Dog-Friendly Restaurants in Silver Spring, Takoma Park and Kensington
If discounted cocktails and hanging with your pooch sounds like #goals, then you'll want to head to Takoma Park's Republic every month on the last Sunday. The local favorite's Yappy Hour features outdoor patio fun in this hip, eclectic neighborhood eatery. Noshes like spiced cauliflower and the famous Addie's mussels are served up by friendly staff. My favorite thing about Republic is the beer; and it's served by the pitcher. For those of you who love beer as much as your dog, see you on the patio!
Mrs K.'s Tollhouse, located on Colesville Road about a quarter mile south of Sligo Creek Park, is truly a Silver Spring mainstay. Locals have long enjoyed the restaurant's robust wine cellar and romantic gardens. The Tollhouse has been around for over 100 years and is one of the last of its kind in Montgomery County. From decadent brunches to light bites accompanied by live music, why not bring your fur baby along for a meal and a side of history.
Newcomer to the charming Kensington scene is Knowles Station, a hybrid wine shop and place to sip. Featuring a huge selection of wines from all over the world, prices to fit every budget and shareable plates, this is one is a must! Chill on the patio with a refreshing glass of Chard enjoying the buzz-worthy fish tacos with your devoted companion.
In the heart of bustling Silver Spring, Denizens' 200-seat beer garden is the perfect place for pints and pups. Under the strands of twinkling lights, this urban craft brewery creates everything from a tequila-barrel aged ale to a southern-inspired rye ipa in-house. Not to be outdone, the food includes gluten-free options such as truffle fries and vegetarian dishes like quinoa burgers.
And then there's Pacci's Pizzeria, a relaxed family-owned Silver Spring spot with a quiet patio and awesome wood-fired Neapolitan pies. Like they say, "chic on the inside, while the outside patio atmosphere is reminiscent of a sunny Mediterranean piazza."
These aren't the only options for taking Fido along for the ride. So it's time to sniff out the possibilities. And when you find your spot, remember to be a good pet owner.

The Fundamentals of Dog-Friendly Dining
A few things to note about getting social with your dog:
Make sure to keep your pup leashed, it not only protects you but gives other diners assurance.
Teach Scruffy manners! No one wants a begging dog while their enjoying a meal.
Ask for water, and plenty of it! Most of these spots can provide bowls to keep dogs hydrated in the warm weather.
The doggie days of summer are almost here. So grab a leash and treat the four-legged love of your life to a warm weather outing! Hope to see you on the patio!