Life After Silver Spring's Beloved Woodside Deli
Posted by Michelle Cianfrani on Sunday, January 19, 2020 at 12:51 PM
By Michelle Cianfrani / January 19, 2020
Comment
What's next for Silver Spring's Woodside Deli?
The iconic photos of yesterday's movie stars and political bigwigs still hang on the walls. But that's about all that looks the same inside Silver Spring's Woodside Deli.
The question is … now what?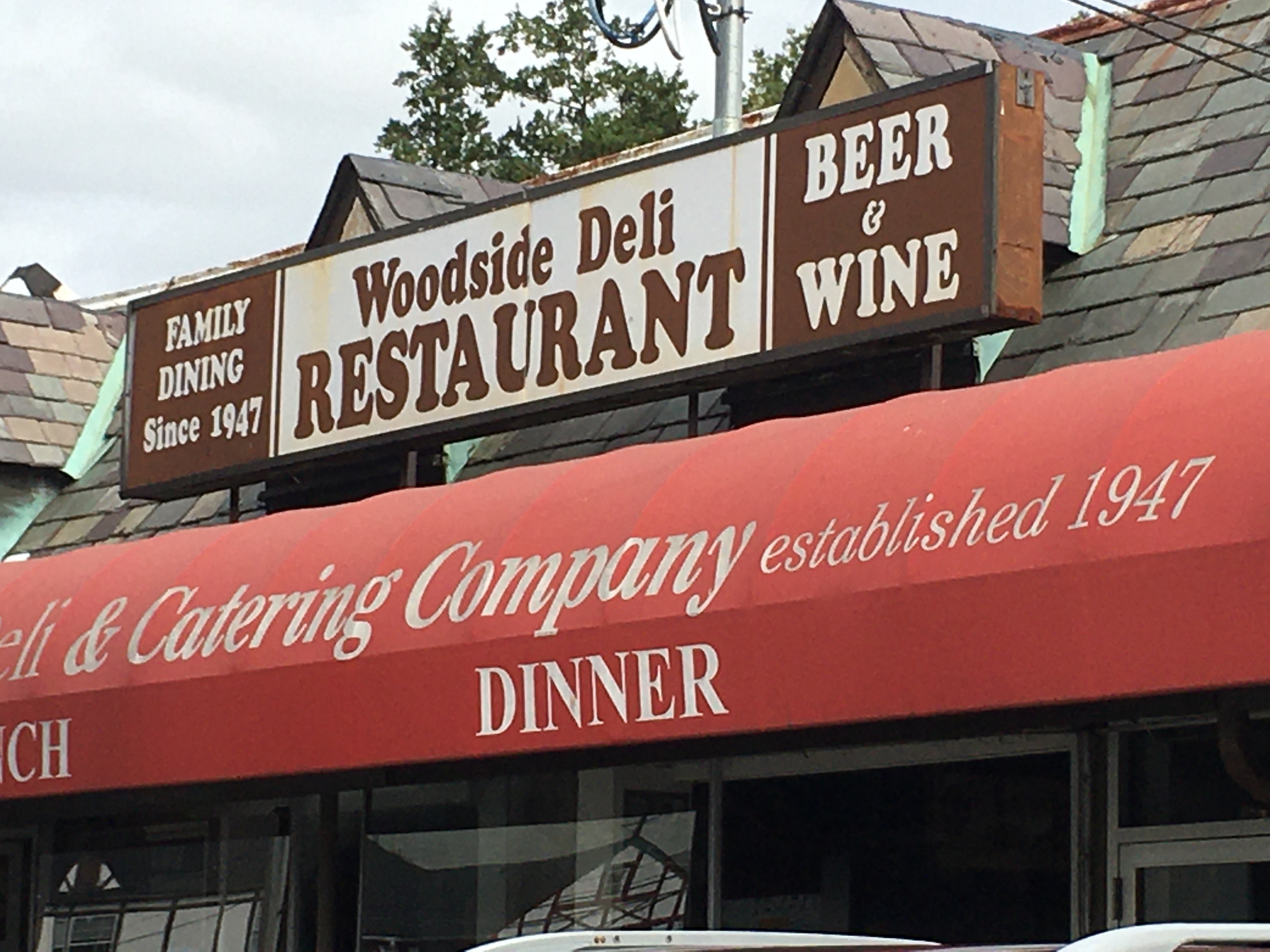 So far, mum's the word about what's in store for what used to be home for the legendary deli just inside the Beltway at the corner of Georgia Avenue and Columbia Boulevard.
One thing we know for sure: the deli and caterer that has served lower MoCo since 1947 will not be returning to its familiar space. And there's no firm replacement lined up to take its place.
But don't distress! No matter who moves into the restaurant space behind the big picture windows at 9329 Georgia Ave., we already have plenty of back-up, deli-wise, in the neighborhoods of south Moco.
A few options for those who just can't do without an Italian sub or pastrami on rye:
So what do we know about what happened to Woodside Deli? And what happens next? Not a lot.
These days, the tables are gone. The chairs are pushed against one wall. The countertops are cluttered with cleaning supplies. Paint cans sit unopened on the floor.
Customers were shocked by the sudden closure. The owners, Shira and Sharon Elzarat, said they were, too. Some staff members have already joined Woodside's second location in downtown Rockville.
At issue was a stalemate on renewing the lease, according to the Woodside crew.
Aris Magafan of Deoudes-Magafan Realty, Inc., the property management company, said the fate of the property remains unknown. Planned improvements include plumbing and electrical upgrades. Not much work has occurred in recent days, but supplies inside the vacant space suggest major cosmetic upgrades.
Brandei Petrov, a manager at Woodside's Rockville location, said the closure has been difficult for both employees and loyal customers. But she called it a new chapter.
"As emotional as it can be sometimes, it's a business," she told us. "And sometimes two businesses just can't agree."
Magafan said it's too early to identify a prospective tenant or a definitive timetable for the property's next chapter to begin. "Early 2020," he said.
Until then, time to explore our other deli options!