Fall into Style: Design Tips to Prep Your Home and Yard for the Coziest Season
Posted by Lifestyle Team on Monday, August 28, 2023 at 9:00 AM
By Lifestyle Team / August 28, 2023
Comment
As the days grow shorter and the temperatures begin to cool, it's time to embrace the beauty of the fall season. Fall brings a unique charm to your home and yard, creating a warm and inviting atmosphere for family gatherings and cozy evenings. As a reputable real estate company, we understand the importance of making a positive first impression on potential buyers. In this blog post, we'll provide you with some insightful design tips to help you prepare your home and yard for fall, making it more appealing to visitors and potential buyers alike.
Decorate with Seasonal Accents and Earth Colors:
One of the easiest ways to infuse the fall spirit into your home's interior is by incorporating earthy colors into your decor. Rich hues like deep reds, warm oranges, rustic browns, and golden yellows evoke the essence of autumn and create a comforting ambiance. Consider adding throw pillows, blankets, and area rugs in these colors to your living spaces, instantly transforming your home into a cozy retreat. Bring the beauty of the outdoors inside by incorporating seasonal accents throughout your home. Displaying pumpkins, gourds, and dried corn husks on your mantel or entranceway creates an instant fall vibe. Consider setting up a charming fall-themed centerpiece on your dining table, using elements like acorns, pinecones, and fall foliage. Swap out your summer wreath with one featuring autumn leaves and berries for an inviting touch.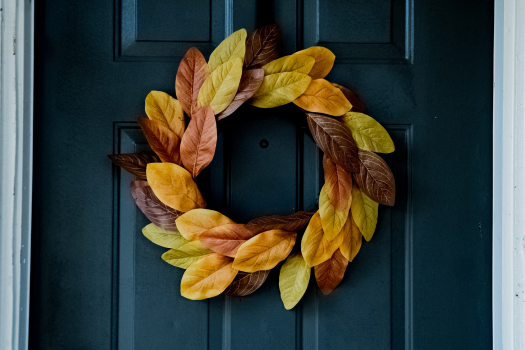 Cozy Up Your Outdoor Spaces:
Fall is the perfect time to enjoy your outdoor spaces before winter sets in. Enhance your curb appeal by arranging potted mums and colorful fall flowers around your entrance. Consider updating your outdoor furniture with cozy cushions and throws, creating a comfortable space to relax and take in the crisp fall air.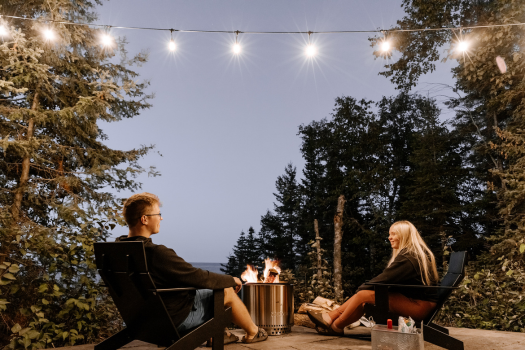 Prepare the Fireplace:
If your home has a fireplace, now is the time to get it ready for the chilly nights ahead. Have your chimney cleaned and inspected to ensure it's safe for use. Decorate the mantel with fall-themed elements like garlands, candles, and seasonal artwork to make it the focal point of your living room.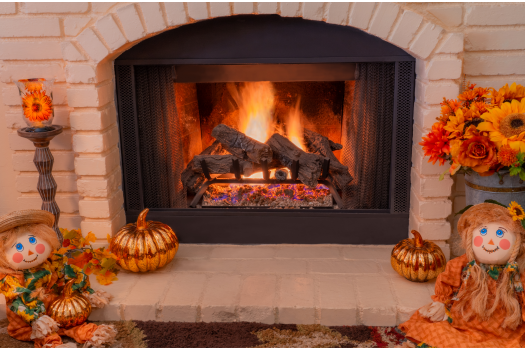 Tidy Up the Yard:
Fall foliage can be stunning, but it also means more leaves on the ground. Regularly rake and clear fallen leaves from your yard to maintain its neat appearance. Trim bushes and hedges and plant fall flowers to keep your garden looking fresh and appealing. If you have a lawn, fertilize and aerate it to encourage healthy growth in the following season.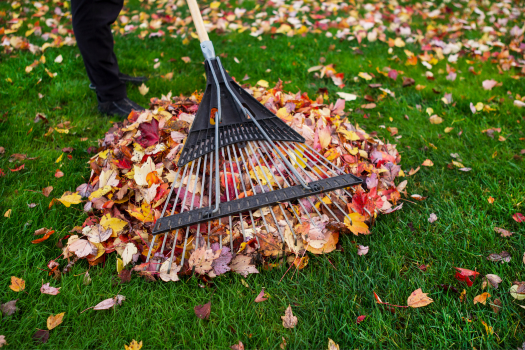 Insulate Your Home and Enhance Window Treatments:
As the temperatures drop, ensuring your home is well-insulated becomes crucial to maintain a comfortable indoor environment and reduce energy costs. Check for drafts around windows and doors, and apply weather stripping or caulk to seal any gaps. Additionally, consider installing draft stoppers at the bottom of doors to prevent cold air from seeping in. Proper insulation will not only keep your home warm during fall but also make it more energy-efficient, which is an attractive feature for potential buyers. Update your window treatments to complement the fall season and add insulation to your home. Heavy curtains or drapes in warm, rich colors can not only provide a cozy atmosphere but also help retain heat and block drafts. Consider layering curtains with sheer panels, allowing you to adjust the level of privacy and light in your rooms.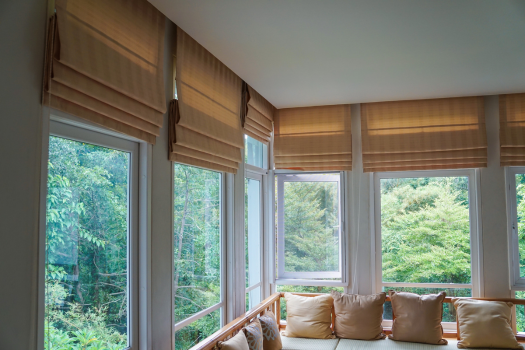 Utilize Energy-Efficient Heating:
If your home uses a furnace or heating system, consider having it inspected and serviced before fall arrives. A well-maintained system will not only keep your home comfortable but also help you save on energy costs. Alternatively, explore the possibility of installing energy-efficient heating options, such as a programmable thermostat or a smart home heating system, which can attract eco-conscious buyers.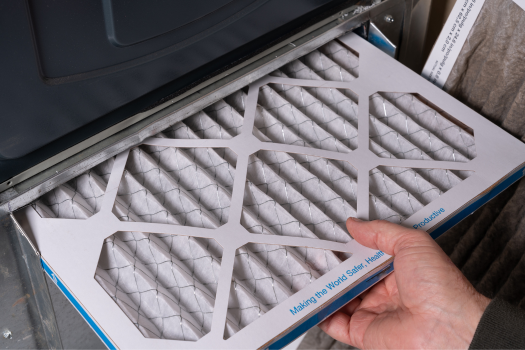 Preparing your home and yard for fall involves more than just adding decorative touches. Ensuring your home is well-insulated and implementing cozy design elements both indoors and outdoors can create an irresistible ambiance that draws in potential buyers. By following these additional design tips, you'll not only make your home more appealing during the fall season but also enhance its overall value and comfort for you and your family. Embrace the beauty of fall, and let your home be a warm and inviting haven as the leaves begin to change. Happy fall preparations!
If you are in the market to sell your home, reach out to us, as styling your property is complimentary! Contact us here to get started!