Best Ways to Enjoy Fall In The DC Metro Area
Posted by Lifestyle Team on Thursday, September 28, 2023 at 9:00 AM
By Lifestyle Team / September 28, 2023
Comment
Great Ideas for Hiking, Biking, Farmers Markets and Photographing Fall Foliage

Those of us who love the outdoors know that DC Metro area trails are not just for summer. If you haven't visited Sligo Creek and Rock Creek trails in the Fall, check them out. When the trees turn from green to yellow, red and orange, the woods are beyond beautiful.
Actually, there are tons of things to explore in the area this time of year. We'll start with Mother Nature.
Walking, Running and Biking Trails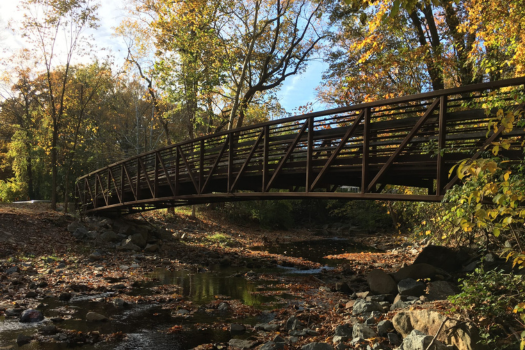 The colors in the trees that tower over Sligo and Rock Creeks are as varied as the species, but the 21 miles of trails are just the beginning. Montgomery County alone offers 250 miles of trails, some dropping deep into quiet lowlands while others wrap around glistening lakes.
If you haven't checked it out yet, the Capital Crescent Trail runs from Bethesda to DC and has been estimated to host around one million people a year on bike, skate or foot. Sections are currently under renovation for the Purple Line, so check out updates. Explore its fascinating history here.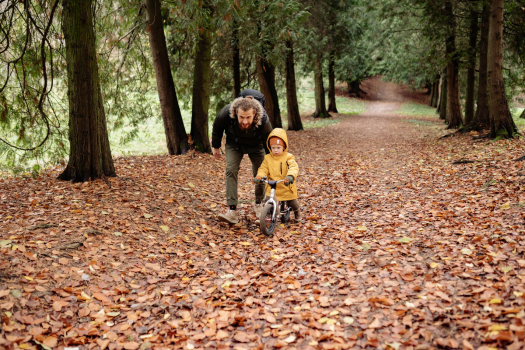 For a major metropolitan area, we are blessed with even more opportunities to hike, including Great Falls and the Billy Goat Trail, Lake Needwood, Seneca Creek Greenway Trail and Black Hill Regional Park. Whether you want to stay close to home and explore Brookside Gardens, with its 50-acres of outdoor areas and lovely indoor display of plants from around the world, or venture farther out to Sugar Loaf Mountain for expansive views of the area, there are opportunities galore!
Best DC and MD Farmers Markets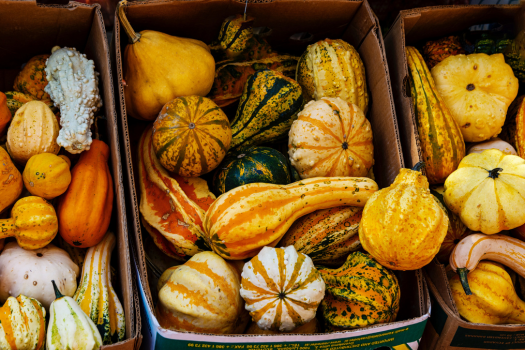 As we head into Autumn, there's something great about pulling on a flannel shirt and venturing out to a farmers market. And, in the DC Metro area, we have some great ones!
For year-round fun, be sure to visit Montgomery Farm Women's Market in Bethesda which features everything from produce and flowers to artisanal food and crafts. Check out their indoor and outdoor schedules, weather permitting. Bethesda also hosts Central Farm Markets in Bethesda and North Bethesda.
For those who like to shop for fruit and veggies in an urban setting, stop by the farmers market in Silver Spring on the Ellsworth Drive pedestrian mall. Or, swing over to the tents on Laurel Avenue in the heart of Takoma Park.
If you'd like to combine your farmer's market shopping with a little antiquing, visit Howard Avenue in Kensington, where the crates of carrots, berries and cucumbers sit near Antique Row. Another option is Norman's Farm Market in Chevy Chase on Jones Mill Road.
Falling For DC During Autumn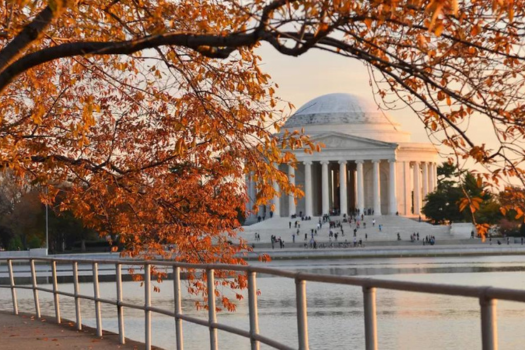 Our team loves October in Washington DC, watching the lush green trees between the monuments go through their yearly metamorphosis as the weather fades into quintessential strolling weather. Summer sightseeing crowds are gone, leaving mostly locals to enjoy the city. You can check out peak fall foliage timing here, so get your camera ready. Whether it's for family photos, engagement shots, or just some beautiful fall photos, here's a comprehensive list of places you won't want to miss getting shots of this fall in the city.

For more autumnal fun in the DC Metro area, be sure to enjoy a cider at Distillery Cider Works, visit some reopened Smithsonian museums (outdoor museums available as well!), sip a Cidre Epice (a warm spiced cider drink with your choice of rum, bourbon, or cognac) at La Diplome, and more.