Axe Throwing Fun!
Posted by Donna Kerr on Monday, October 11, 2021 at 2:37 PM
By Donna Kerr / October 11, 2021
1 Comment
Donna Kerr Group Goes to the Axe-treme with an All-Team, Axe-Throwing Get-Together at Bella Vita Farm
Pictured are real estate agent and axe-throwing experts Maura Fitzgerald and Calleigh Fletcher
If you are looking for an outdoor adventure for families, friends or colleagues, our team can highly recommend a trip to Bella Vita Farm in the historic town of Brookeville, MD. With 103 acres of rolling hills, chickens, fresh eggs, inspired design work, and a wonderful host, it is truly a rejuvenating experience. And, what better way to enjoy the first day of fall together than with some axe throwing?
Donna Kerr Group takes teamwork seriously. Some of our pivotal elements are founded on it, including our mentorship program, two agents for every listing, and our seamless delivery of design and marketing services, to name a few. Our genuine team approach was as apparent on the axe-throwing range as it is inside the brokerage. Realtors and our in-house team joined forces for a seriously fun outdoor adventure. Read on to see the team hit the target at Bella Vita Farm's Sister Axe!
Realtor Robin Goelman slays the competition with her axe-throwing skills.
Bella Vita Farm's Sister Axe's beautiful ambiance, positive energy, and exciting axe throwing experience proved to be the perfect place for Donna Kerr Group to have a blast together.
Realtors Maura Fitzgerald and Calleigh Fletcher both hit the target!
We had just as much fun throwing axes ourselves as cheering for each other's bullseyes, and there were quite a few! Just as Donna Kerr Group is a no-negativity zone, Sister Axe displayed signs with the same sentiment, while our host, Angie McNally, reinforced the saying, "Don't Talk About My Friend Like That" as a reminder to be kind to ourselves as we learn a new skill.
Realtor, Jim Holland, known for his always impeccable professional attire, dressed for the event along with Natalie Perez!
Client Relations Specialist Melannie Young perfects her aim and hits right on target!
In between wining, dining and axe-throwing, we were fortunate enough to take a brief tour of the property with the very talented co-owner, Angie, admiring the way their space transforms for weddings and company events. See some photos of the gorgeous property below.
Agent Maria Sabatini tours the beautiful grounds of Bella Vita alongside some of her Donna Kerr Group friends.
Katina Benenate, Donna Kerr, Robin Goelman and Susan Kirn check out the fun as they cheer on their teammates.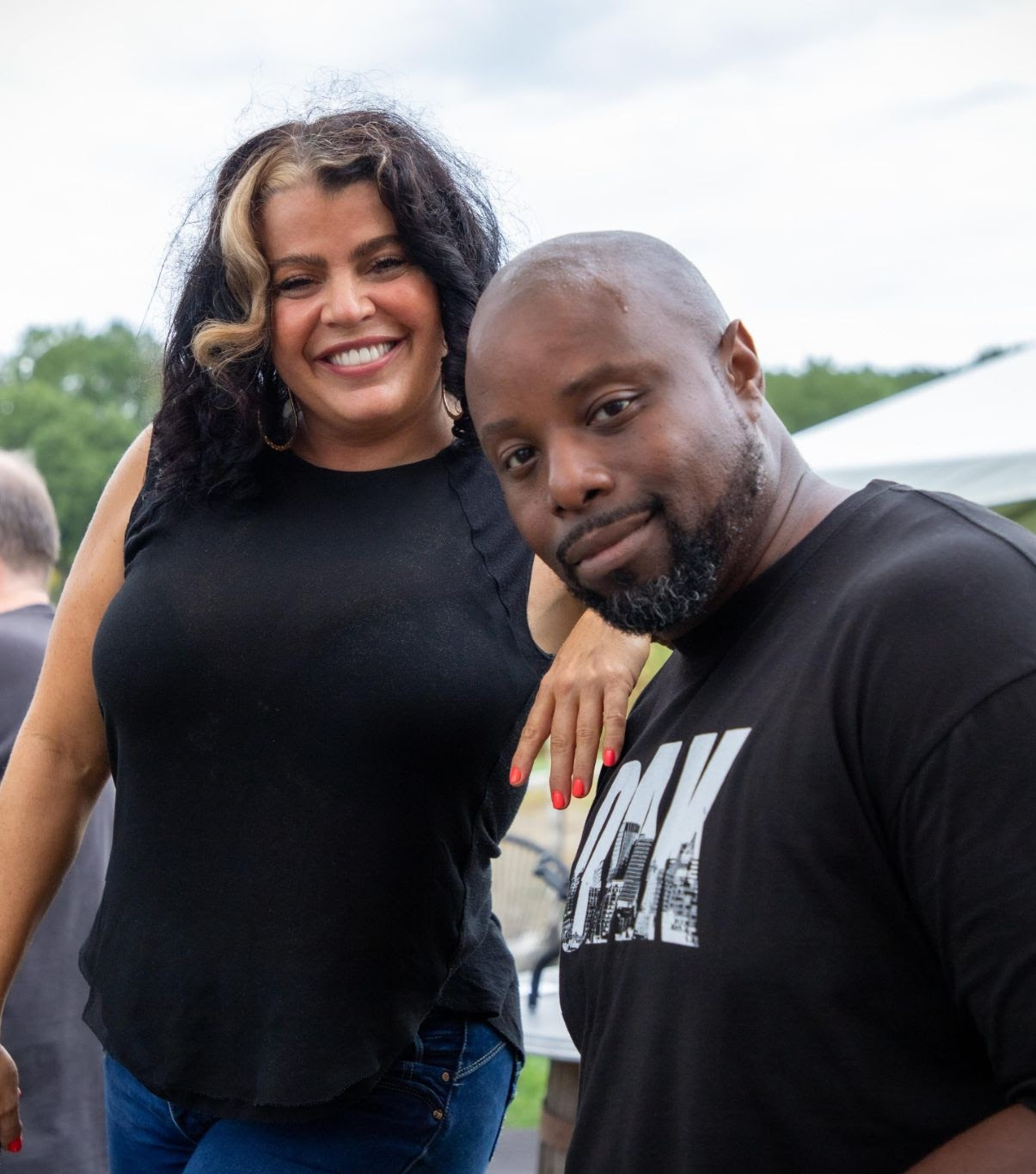 Realtors Katina Benenate and Emeka Mokwunye enjoy some food and watch the
team take their turns throwing some axes.
Videographer Dennis Villeda and Realtor Natalie Perez were incredibly good!
Our talented team of designers was especially interested in Angie's creative use of repurposed materials.
From rolling sunflower fields to inspirational decor, Bella Vida Farm was the perfect
place to enjoy community building and an evening of fun.
Donna Kerr with Bella Vita co-owner Angie McNally at her inspiring venue
It was an amazing day, and we are looking forward to returning. Care to join us on our next adventure? If you are a Realtor who shares our commitment to the highest levels of client service and continuing education, with a positive attitude and desire to work in a close-knit, supportive team environment, let us know by emailing us at [email protected]. Want to learn more about what we do when not throwing axes? Check us out here.