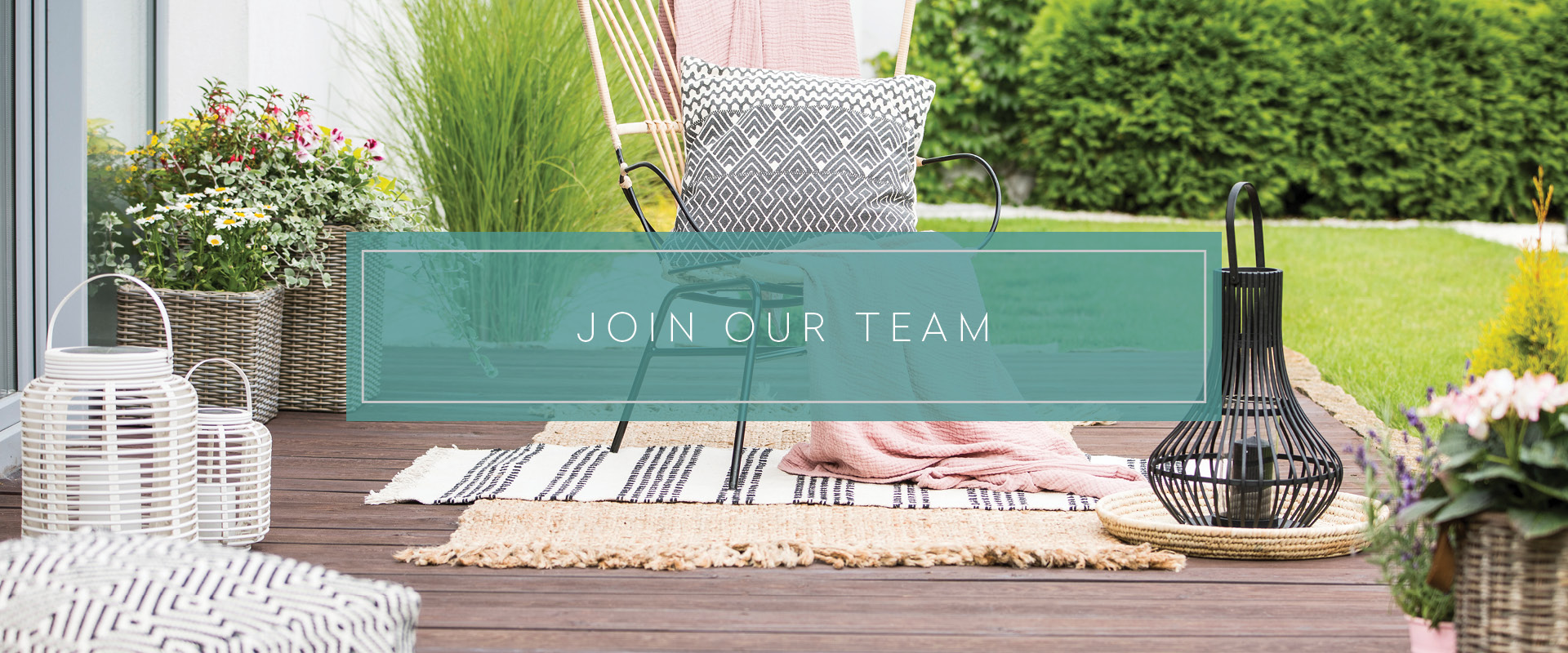 We're Growing!
PT/FT Designer and Staging Associate
Are you looking for a career that employs your creative talent and style, while capitalizing on your business knowledge, project management skills, and client facing capabilities? If so, Donna Kerr Group is the place for you!
One of Silver Spring's most establishedand thriving real estate firms, Donna Kerr Group offers an end to end service, helping our clients get top dollar for their homes. We do this by providing unmatched design, staging, and marketing for each and every property we sell.
As a design and staging associate, you play a critical role, guiding DKG clients through the process of prepping their home for sale. This includes providing style guidance throughout the home, managing remodels and ultimately staging the property! While this position is incredibly creative and fulfilling, it requires strong communication skills, self-motivation, organization, problem-solving skills, knowledge of home remodeling, a fundamental understanding of real estate in the DMV area and a team-oriented attitude.
Job Summary
As a Design & Staging Associate on our Design team, you'll have the opportunity to impact our sales process from start to finish and help our clients maximize the potential for their homes. At the start of a project, you'll assess a property to identify worthwhile improvements to strike the best balance between potential buyers and the seller's interest. You'll then work with clients to discuss and gain buy-in on the suggested improvements, scoping and managing renovation/touch up work, staging and de-staging the home, ensuring that the property presents well throughout the listing process.
You will thrive in this role if you have a keen eye for home staging and design, are mindful about what appeals to buyers, and the ability to establish rapport with both clients and our vendors.
Throughout the staging process, you'll need excellent project management and communication skills while you work across multiple listings in a fast-paced, yet exciting and engaging environment.
Hours can range from part time to full time, if you are the right fit, with occasional weekend availability required.
Responsibilities
• Work in a consultative fashion with our clients to recommend and prioritize potential improvements to their property to balance the appeal for buyers with the seller's budget and comfort level.
• Project manage the initial improvement and staging process, working with sellers, vendors, and realtors to ensure that quotes, scheduling, and work are communicated and delivered clearly, consistently, and effectively for all parties.
• Manage the work and staging schedule for all properties you're responsible for to ensure home improvements, moving, staging, cleaning, photos, and the open house all occur without issue.
• Make all design choices for each property including but not limited to paint colors, appliance research, cabinets, countertops, hardware, flooring, and lighting.
• On the day of the stage, engage with the client, movers, and other Design Team members to prepare the home for viewing and photographs, executing on your design.
• Work with other members of the team to maintain an effective warehouse, including proactively sourcing new inventory, organizing current supply, and training field team around packing and organizing procedures.
Qualifications
• Prior experience in interior design or related discipline strongly preferred
• Attention to aesthetic value, particularly as it translates through photography and other marketing materials
• Strong time management skills and timeliness.
• Must be tech-friendly and/or tech-savvy.
• Ability to lift and move large items including rugs, art, and other furniture.
• Must have a reliable form of transportation.
• Ability to effectively manage client relationships and provide an excellent customer experience.
• Ability to manage multiple projects simultaneously and meet project deadlines.
• Availability to attend and assist with occasional marketing events on nights and weekends.
• Must also have a reliable form of communication. Phones and laptops are not provided.
ABOUT THE DONNA KERR GROUP:
The Donna Kerr Group is a boutique independent real estate brokerage based in Silver Spring MD. We were recently named to Washingtonian Magazines list of Top-Producing Real Estate Teams. Our mission is to make real estate awesome for our customers, our team and our community, and we do just that! Come join our work hard, play hard team, work with awesome clients and coworkers, be financially rewarded and have fun along the way!
The Donna Kerr Group is an equal opportunity employer.
Location: Silver Spring, MD US 20910
% of Travel Required: None
Job Type: Full Time; optional part time
Career Level: Experienced (Non-Manager)
Highest Level of Education Completed: Associate Degree
Qualified candidates, please email resume to [email protected]